What made you come to Japan?
Growing up, my family was really interested in Japanese pop culture. My dad loved Japanese pop music by artists like Ayumi Hamasaki and Hikaru Utada. We would watch anime together and I remember loving the way the singers and voice actors sounded! I didn't understand the meaning of their words, but they sounded so cool and beautiful. I eventually found a Japanese language course in my city, which connected me to a 1-month study program in Japan. I spent a month exploring, shopping and eating and I quickly fell in love with the Tokyo. I was surprised with how comfortable I felt in this big, unfamiliar city and decided to put all my efforts into studying and working hard for the chance to move here!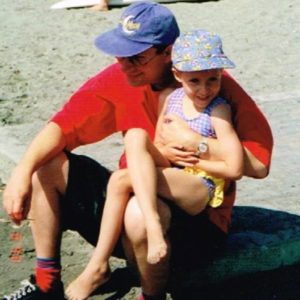 How did you get started in this modeling business?
I wanted to be an actress when I was a child and took many acting classes, but never really considered modeling until my late teens. My sister is a professional makeup artist and called me one day, explaining a model at her shoot didn't show up. She asked if I could fill in for the model and I obliged. After the shoot, the photographer was impressed with me and asked if I would be able to shoot with him the following week. I continued doing test shoots and was eventually scouted by an agency in my city. When I decided to move to Japan, I looked into ways I could continue modeling in Tokyo and read online about foreign modeling agencies. I was really excited that this concept existed and jumped into the industry here as soon as I could!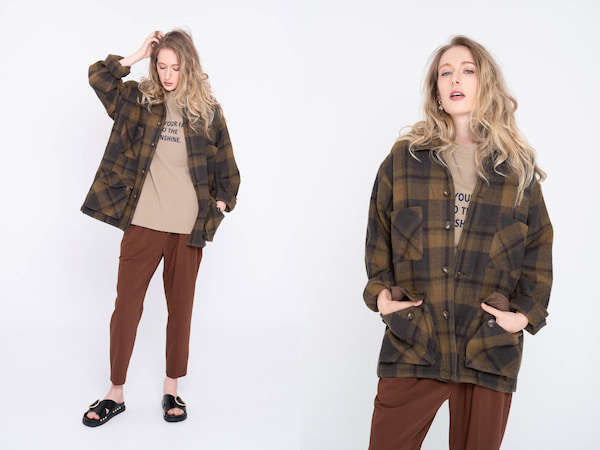 Is there any particular program or a talent that you want to be in/perform with?
Because of my keen interest in fashion, I would love the chance to do a photoshoot or runway show for one of my favorite Japanese designers. I am very inspired by Mikio Sakabe and Jen Fang Shueh of Jenny Fax, but it would also be fun to work with fashion brands Angelic Pretty or Baby The Stars Shine Bright. To me, these designers represent the fun and unique magic of Japanese fashion, which I would love to promote!
Tell me about your No.1 job in Tokyo.
I really enjoyed modeling at an event for luxury champagne brand, G.H. Mumm. I was asked to pour a "champagne tower" which was a bit scary, but in the end I had a lot of fun. I was even able to try eating caviar! My favourite jobs are always ones that provide the chance to wear a fun costume and meet interesting people.
What was the biggest surprise that happened to you in Japan?
Everyone here tells me my nose is "tall"! This isn't an expression in Canada, so I was very surprised to discover this was a compliment. Sometimes people even want to touch my nose, which makes me laugh.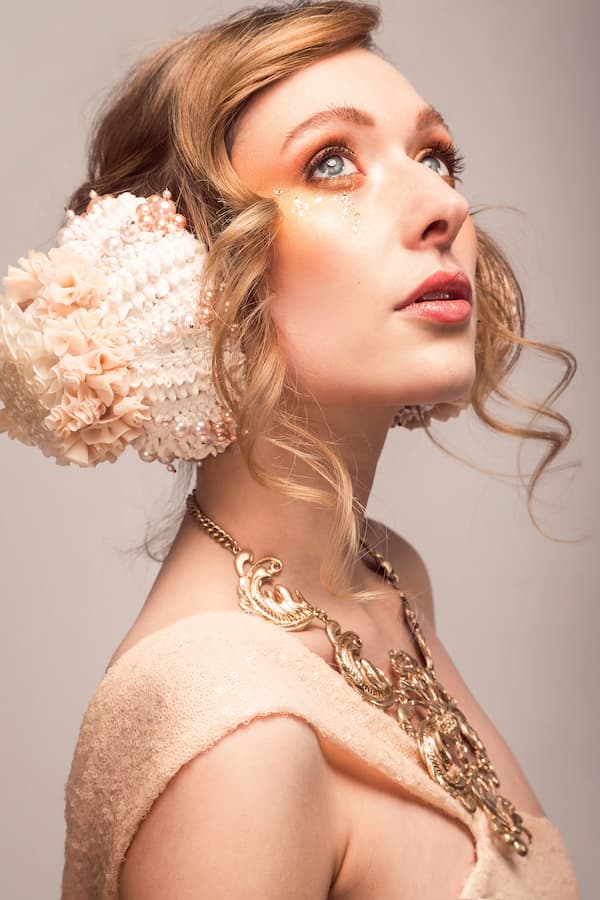 Is there any spot in Japan you would recommend going to?
There is a tiny restaurant near Yoyogi-hachiman station in Tokyo, called Glutenfree Cafe Little Bird. It is my favorite restaurant in the whole world! I am unable to eat gluten (wheat, barely, rye), which is very difficult when living in Japan, but everything at this restaurant is safe for me to eat and so delicious! The owner and chef are very kind and passionate people and I always enjoy chatting with them. My menu recommendation is the Rice Ring: a crepe rolled up with custard, ice cream and fruit. Even thinking about it makes me hungry…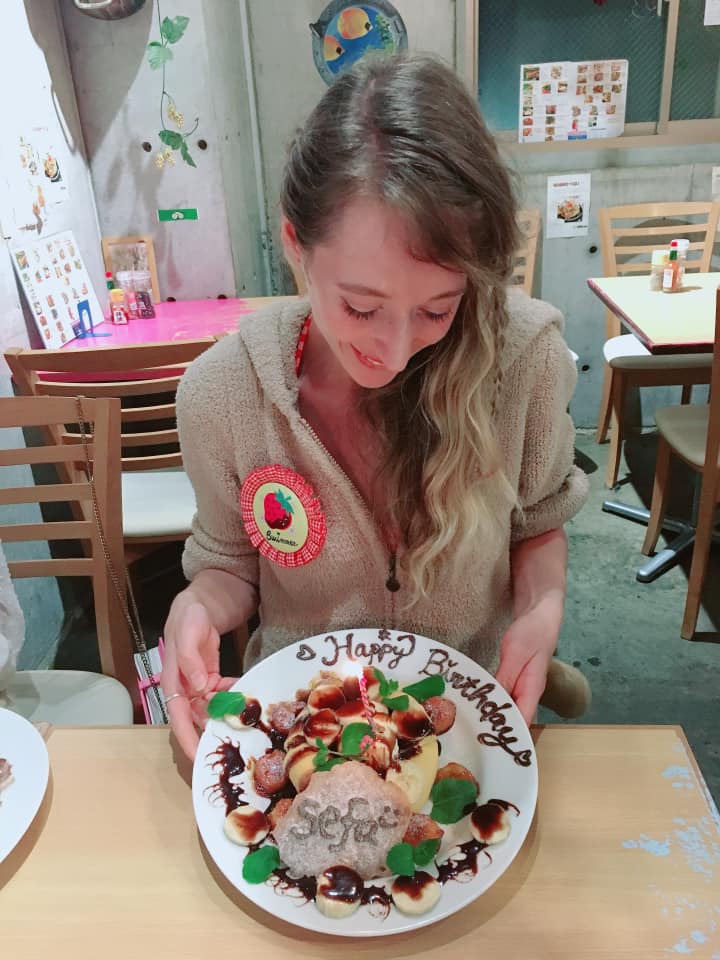 Anything you can't understand about Japan/Japanese?
Japanese restaurants put corn and mayonnaise on everything! From pizza to salad to sandwiches… it is very confusing to me.
Any suggestions to Japanese people about studying English?
Never give up! Even if you think what you are saying might not make sense, if you continue to do your best and use the language as much as possible, the easier and more natural it will become. English is extremely hard, because it is always evolving with new slang words and terms… sometimes even I don't understand what people are saying! So don't be intimidated, just keep practicing and have fun with it.
What is your dream?
My dream for so long was to move to Japan and continue modeling here, so I feel very thankful to have accomplished this! I also dream of one day owning my own second-hand clothing shop, featuring handmade goods by local artists and designers. Seeing all the beautifully decorated shops in Tokyo is so inspiring! For now though, I just want to enjoy my time in Japan. I feel so thankful for all the experiences I have had here so far and can't wait to see where my dreams take me next!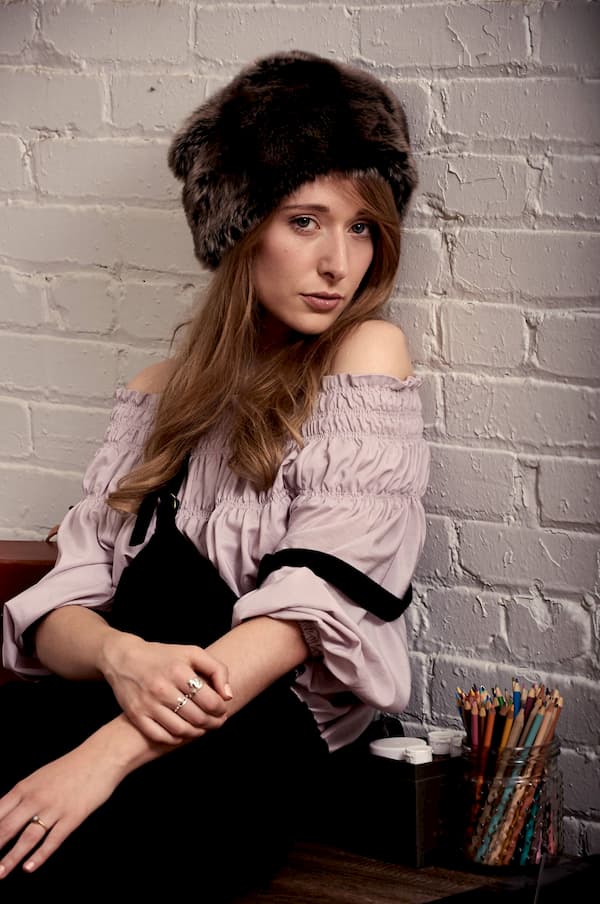 What advice would you give to someone wanting to become a model in Japan?
Always be polite! Manners and treating people with respect are very important, especially in Japan and the entertainment industry. If you seem unpleasant or difficult to work with, people will simply not want to work with you! It is also important to remember that modeling isn't about "you". It might seem glamorous from the outside, but your job is to be whatever the client needs you to be, not about what you personally want or envision. This can make any job interesting though, because it gives you the chance to try new things and be different people!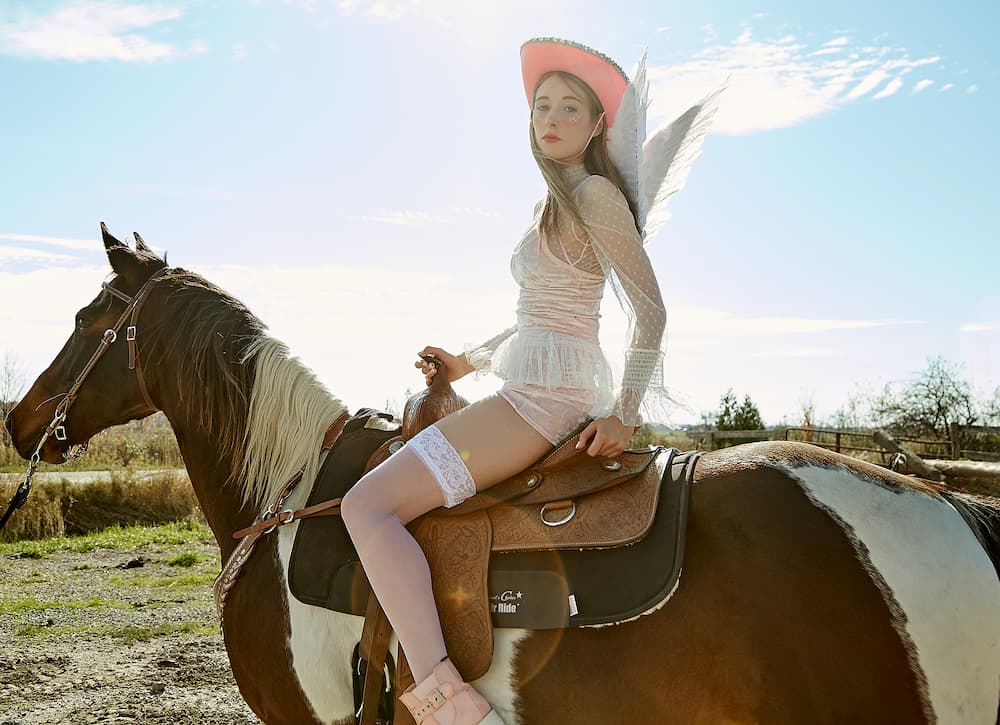 (TEXT:Sefa Rina Profile)
Ohayo Quest  [Summer in Japan // How To Survive!]