What made you come to Japan?
I was born in Alicante, Spain where it's very sunny and close to the beach. I was a very active kid and I've always loved singing, dancing and posing in front of the camera. I was 6 years old when I started singing anime songs in Japanese. I didn't know what the lyrics meant but I remember I sang songs of "Rurouni Kenshin" and "Conan". The melodies sounded so beautiful to me.
By watching anime and reading manga, I found a completely different world with interesting culture, food, fashion and music – Japan!
I used to watch full anime series in less than 3 days! I was crazily in love with anything related to Japanese anime culture. I made cosplay and went to all kinds of anime and manga conventions. I actually dreamed of being a mangaka, comic writer!
Japanese anime simply filled me with energy and happiness. Songs, voices and stories of Japanese anime made me feel closer to Japan.
So it was just natural for me to move to Japan chasing my passion and dream of becoming a great artist.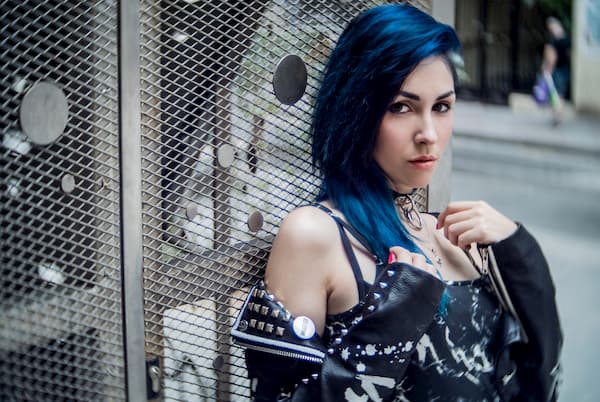 What is your favorite anime and manga?
My favorite anime are Sailor Moon and Dragon Ball! I used to try to train to be like Goku with my big brother! I want to meet Masako Nozawa, the voice actress of Goku someday.
When I was little, I was in love with Digimon (I am still a huge fan and waiting for a new movie!) , Trigun, Conan and Kenshin!
When I was in high school, I liked Suzumiya Haruhi no Yuutsu, Fullmetal Alchemist, K-On and Lucky Star. I found a lot of voice actresses that I love from these anime! They made me want to study dubbing over anime.
Right now I love anime like One Punch Man, Osomatsu, Dororo and One Piece!
Tell me about your singing career.
I started taking singing lessons when I was 16. I love all kinds of music and I wanted to master all genres.
I went to anime conventions around Spain to participate in karaoke contests. One of them was held in Barcelona, the prize was a trip to Japan to represent Spain for the HANEDA INTERNATIONAL ANIME MUSIC FESTIVAL.
I lost the first time but the judges said they felt good about me, they liked the way I performed on stage and made the audience dance so I worked so much harder the following year.
The next year, I sang Crossing Field from Sword Art Online by LiSA, one of my favorite singers of all time… and I won! That's the moment my artistic name was created, MANDY B.BLUE!
I travelled to Japan and performed with a lot of artists around the world in the HANEDA MUSIC FESTIVAL! Then the producer of the festival offered me to join their company as a singer. And of course, I accepted!
In 2016, I made my debut in Japan and around the world as a singer and since then I have released 9 CDs! I cover anime songs that I love, they include all kinds of styles such as ballad, pop, rock, anime voice and so on.
To improve my skills as an artist, I also study to create my own music and lyrics mixing Japanese, English and Spanish. I started a band called "LAPiSLAZULI EFFECT" and I started creating rock songs.
In the future, I want to become an almighty singer that can perform in any style to show my true sound.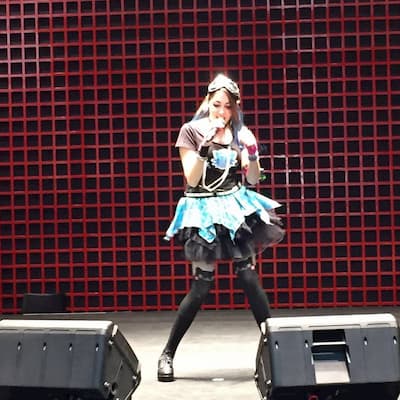 Is there any particular program or a talent that you want to be in/perform with?
There are so many programs I would like to participate in such as "Songs of Tokyo", "Nodojiman" and a comedy show like "Monitoring".
My favorite talents right now are Naomi Watanabe, Becky and Karen Takizawa.
I also like Aya Hirano, Mamoru Miyano, Shun Oguri and Rola.
One of my dreams is to perform with Japanese unique bands like Golden Bomber or Kishidan. They are so funny, crazy and unexpected!
What was the biggest surprise that happened to you in Japan?
One of the biggest and most wonderful surprises is the fact that there are so many amazing foreign talents here in Tokyo. Every time I have a new job, I meet people who have the same way of thinking about life as mine. Sharing experience and ideas with them, everything seems possible as an artist in Tokyo if I give it 100%.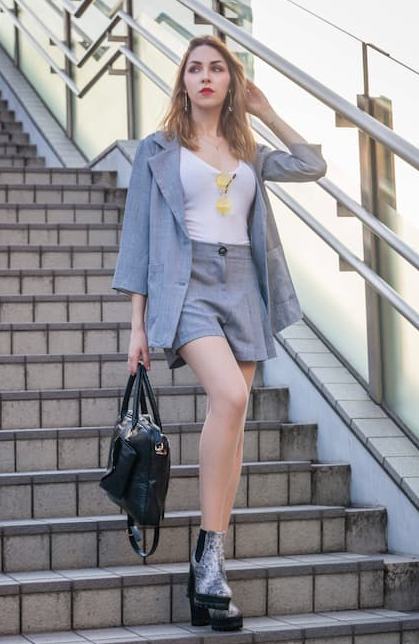 Is there any spot that you want to recommend to visit in Japan?
I have lovely memories in Asakusa and Odaiba at night. These two places are the perfect combination of feeling the tradition and the future in Tokyo. And I know it's very famous spot in Kyoto but Kiyomizu-dera Temple is such a magical place.
By the way, in Japan I often take trains to go anywhere but I still don't understand how people can fall asleep so deeply on them!
What is your dream?
My biggest dream is to be an artist, talent and singer in Japan who can collaborate with other artists that I love and respect.
By reaching my goals I can inspire children in Spain who dream about coming to Japan someday, just like me.
The world we live in is full of music. Everything is music… from the wind crossing the street to the steps of your partner. Listen to the music and dance with it. So that you can feel anything is possible!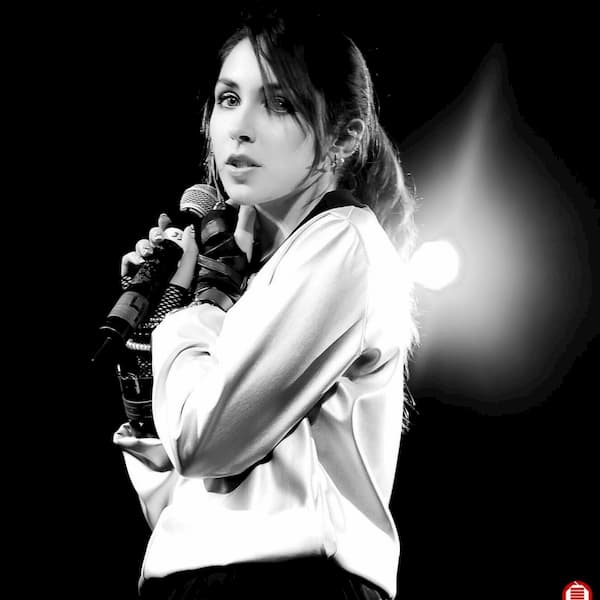 (TEXT:MANDY B.BLUE Profile)