What made you to come to Japan?
I love Japanese music – I really love Japanese music. Punk, jazz, hip hop, enka, kayokyoku, wagakki, whatever it is. Japanese music is my passion in life.
About twelve years ago, I accidentally stumbled across the band SOIL&"PIMP"SESSIONS while at a rock concert – their bizarre name and wild style had caught my attention, so I went home and did some research, and it turned out that they were making some real, hardcore jazz. That led me down an interesting rabbit hole, wherein which I would consume every bit of japanese music media I could. A lot of it was terrible, but every now and then I'd stumble across something life-changing. I knew that sooner or later I'd have to live out here and experience it all for myself.
How did you get started in this entertainment business?
When I was still in my hometown of London, UK, I was scouted by well-renowned model scout Cesar Perin, of Unsigned MGMT. At the time, I was studying at university, and I didn't have any particular interest in working as a model, so I didn't put a lot of effort into it. But when I found myself in Japan, I noticed I was getting a lot of shooting offers from some cool people – while seeing the bands ZAZEN BOYS and Gezan, I was picked out in the crowd by photographer Shiori Ikeno, who was friends with the latter group. I did a shoot with her and her friends around Koenji, and got to experience the life of a young, cool Japanese person for a day. Getting to experience such a different life to my own was what made me to decide taking modelling a bit more seriously.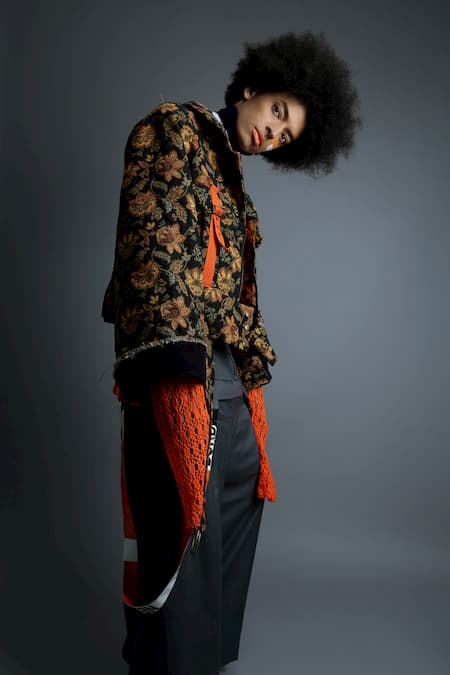 I know that you have hosted the radio program which plays Japanese music. Why and how did you get that job?
So in my quest to become more knowledgeable about this country's music scene, I engrossed myself in a few online communities dedicated to Japanese music, and my contributions caught the eye of my future co-hosts Crawford Blair and William Burnett. Crawford had been toying with the idea of starting a show on a now-defunct online radio channel dedicated to Anisong. We all decided to meet up for a drink and a brainstorm and found that our differing personalities and tastes meshed in a really interesting way. From that point, about once a month, we'd get together at the studio and record a few episodes. Each episode was about an hour and a half long and would include discussion on the music, how we discovered it, some background, and occasionally interviews with the artists or people involved. A highlight was getting to talk to NHK's Peter Barakan about his time working with Yellow Magic Orchestra as a lyric writer and translator. During this period I also interned with the BBC to sharpen up my skills as a broadcaster, and I think you can see a marked improvement in my presentation skills as the show goes on. We ran the show for 70 episodes over a three year period, even continuing after I moved here for some time.
Is there any particular program or a talent that you want to be in/perform with?
I've always wished I could have my own segment on a show like J-MELO, where I could discuss the more esoteric or alternative side of Japanese music – understandably, they dedicate a lot of time and energy to Anisong and idol culture, and while I understand its popularity, I think there's a lot of more interesting music coming out of Japan – it's always been my desire to share cool Japanese music with foreign people, and I think if I had an avenue like that to do it we'd see a lot of great musicians touring more often in foreign countries. As for performing with a musician, I think I'd gel well musically with WEDNESDAY CAMPANELLA's front woman KOM_I. I'd love to write and compose a song for her someday.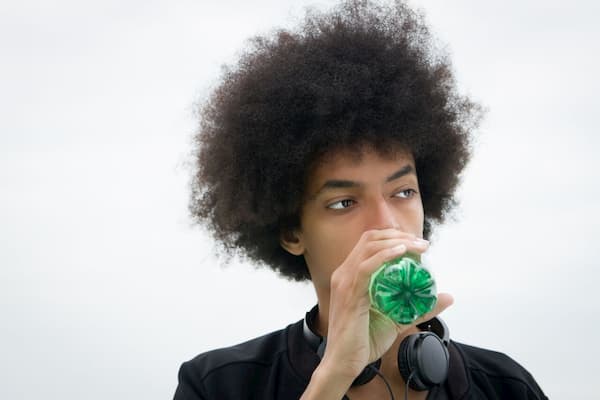 Tell me about your favorite bands and songs in Japan.
CRCK/LCKS  – 窓 –
So CRCK are an upcoming group with a pop sound and very very strong jazz influences. They manage to skirt this amazing line between accessibility, world class musicianship and technical ability. These guys are going to be absolutely huge one day.
DALLJUB STEP CLUB – Pizza Pizza –
DSC are another band that have been making waves in Tokyo recently. They're kinda hard to describe. Another band with phenomenal musicianship and an underlying jazziness to all their work, they make electronic music with live instrumentation. Pizza Pizza is probably the most fun and most insane example of that, so I usually recommend people start there.
Taeko Ohnuki – 4:00AM –
This is a song that the YouTube algorithm was recommending to everyone a couple years ago, from her 1978 album "Mignonne". It's a masterpiece that takes most of its cues from Marvin Gaye's "I Wanna Be Where You Are", which is a gorgeous song in its own right. With an all star cast of backing musicians, this is about as lush and gorgeous as japanese rare groove gets. This is the song that should have gone viral instead of Plastic Love.
Tsu Shi Ma Mi Re – Space Elevator –
Legendary girl punk outfit TSMMR at their absolute best. Maybe my favourite chorus for any rock song ever. I'll mention these guys again shortly.
Penguinrush – Henri Beyle –
A really young and talented group from Nagoya. Stumbled across these guys a couple years ago and love everything they've done so far. They just dropped the video to this song recently and it's gorgeous. They're still relatively unknown compared to the other artists I've spoken about here but that isn't going to be the case for long.
ZAZEN BOYS – Daruma –
Probably my favourite band of all time. Mukai Shutoku's successor to legendary outfit NUMBER GIRL (who recently reformed) manage to elegantly combine their spectacular musicianship with wild unpredictability, funkiness, and something uniquely Japanese. I got to see these guys last year with new bassist and personal hero MIYA (385, Bleach03) and it would have been my favourite show of all time if not for…
What was the biggest surprise that happened to you in Japan?
A lot of weird stuff has happened to me since I came here, but probably the most bizarre was running into Shingen Mori of DALLJUB STEP CLUB outside of Shimokitazawa station. It's one thing to just randomly bump into the frontman of one of your favourite groups while waiting for your friend, but weirder still, I was wearing his band's t-shirt at the time. We stared blankly at each other for a few seconds before collectively freaking out. It was a really cool experience and I was surprised to learn that he remembered me from previous shows I'd attended. I love this band with all my heart, so being acknowledged by them was a real motivator to keep doing what I do.
Is there any spot in the world you want to visit?
I'm of Jamaican descent and I've never been there. Jamaica is a small country, less populous than Yokohama, with a dark history, but it has had a massive influence on the pop culture landscape. People like Bob Marley and Usain Bolt are revered figures all around the world, and Jamaican music has influences on all popular music. I really should go.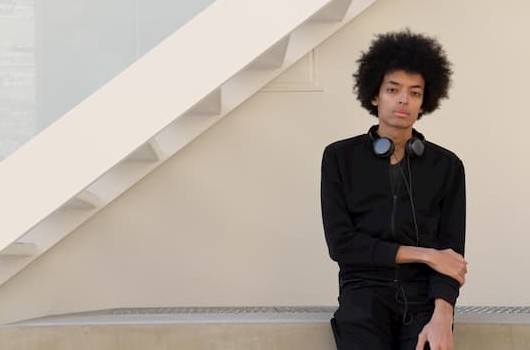 Tell me about your No.1 live in Tokyo you have experienced.
I had to think really hard about this one – highlights include the aforementioned Zazen Boys show, Tricot, Tempalay, DSC, Hiromi Uehara, MASS OF THE FERMENTING DREGS, showmore, etc. But there was only one band I could put at number one.
Girl punk outfit TsuShiMaMiRe celebrated their 20th anniversary as a band, by renting out a small space in Sasazuka and playing for 20 hours straight. I believe they played about 150 songs in total, their entire discography. The longest break they took during this whole night was maybe 20 minutes, and they didn't lose a drop of passion or intensity at all. I've had the fortune of meeting the band on more than one occasion and they're really lovely people and I wish they could have achieved a higher level of fame, but seeing them do what they do makes me realise that ultimately fame is pretty immaterial. We could all aspire to be more like TSMMR.
What do you do on your off time?
I make music (shocking, I know!) and walk a lot. I really love walking around Tokyo and it's always a ton of fun to discover a new area. If I'm not in a hurry to be somewhere, I'll usually walk, even if that means walking for two or three hours. It's good for physical and mental health, and it's an excuse to listen to music for a long period.
What is your dream?
I want to meet Shiina Ringo. She's on a different level entirely.
What advice would you give to someone wanting to become a model in Japan?
Be kind. Modelling can be frustrating, it can be boring, and sometimes it can be really hard to communicate with people. I think sometimes people forget to be mindful that everyone on set is going through the same thing. We're pretty privileged to do these kinds of jobs, and a lot of us would do well to acknowledge that every now and then. People work very hard behind the scenes to make us look good, and we should have faith in them to do their jobs well.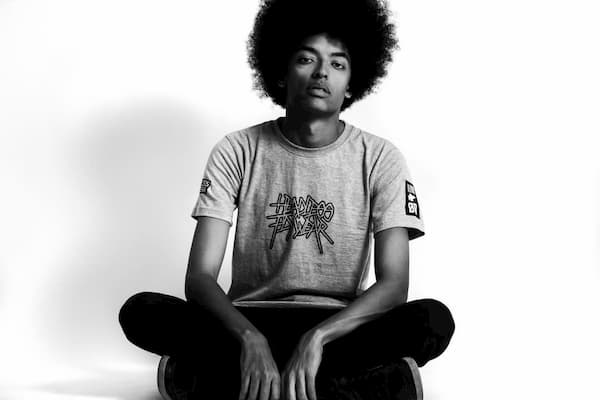 (TEXT:Jet Axel Profile)