I'd love to be involved in activities promoting kimono, art, crafts, design and culture!
Saskia is a Belgian PhD student who researches Japanese kimono culture and designs her own kimono. Saskia wears many masks, such as a researcher, in the process of completing her dissertation at a Japanese university, a presenter for NHK world, talent, model, and singer active in the entertainment industry. We asked her about her thoughts concerning Japan's culture, her difficulties during learning Japanese, her activities as a talent, her scariest experience in Japan, and her future dreams.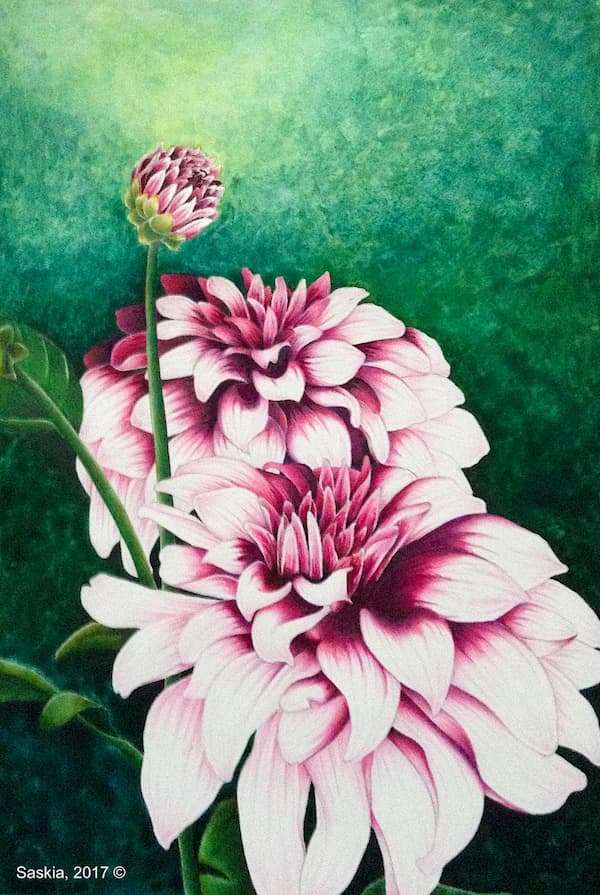 Kimono is a wonderful fashion item
I encountered kimono through my research on the art movement Art Nouveau. Art Nouveau meaning "New Art" in French–, was an art movement that was characterized by expressions of plants and nature, inspired by Japanese art, which was popular in Europe around the beginning of the twentieth century.
During my Master research in Belgium, I mainly focused on Art Nouveau expressions in posters and paintings, researching the link that Belgian Art Nouveau artists had with Japan. When I finished my degree in Belgium, I decided to continue research in Japan and pursue a second master, and after that, a PhD. This time, I also focused on Art Nouveau, however, as I was enrolled in Bunka Gakuen University, a fashion university, a link with fashion in my research was needed. I discovered that Art Nouveau was expressed in kimono in Japan, and that is how I started researching the expression of Art Nouveau in kimono, and the promotion of these kimono by Mitsukoshi department store.
In order to understand kimono, I decided to wear kimono myself as a kind of "lived practice." After a while, I decided to challenge myself to the sewing and designing of kimono too. I designed my own katazome stencil dye kimono, and was allowed to realise its design at my university.
While researching, designing and wearing kimono, I discovered something. Many Japanese say that kimono is difficult and not convenient to wear, however I feel the complete opposite! When wearing kimono the right way, it is definitely not constraining, and you even develop a better posture. On the other hand, kimono has its own fashion system different from Western clothing, and therefore you can enjoy completely different expressions and combinations while wearing it. It is definitely a wonderful item!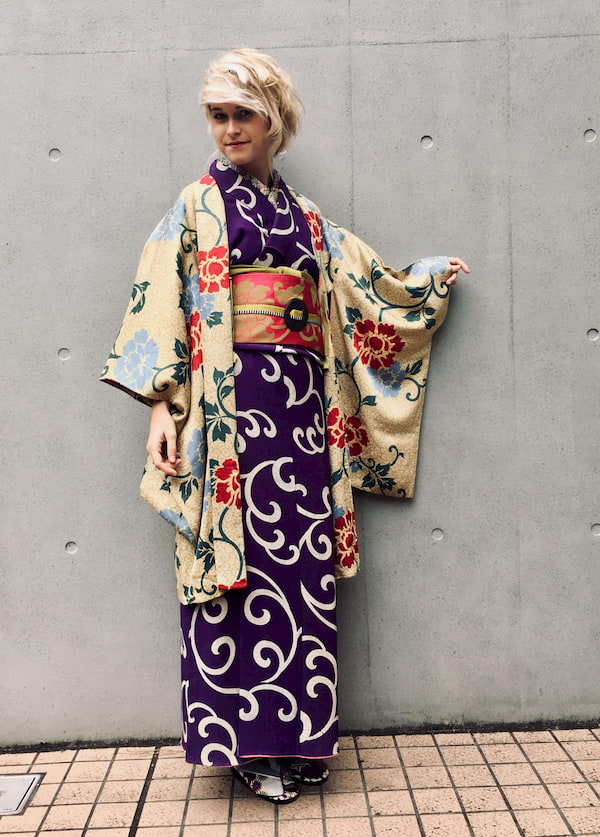 Every day I was studying Japanese
I first started learning Japanese when I entered university at 18 years old. At that time, I was enrolled in a Japanese studies program, and studied Japanese language and culture for three years during my Bachelor, and another year during my Master. Belgium's universities are very strict, it might be easy to get in, but it is difficult to graduate. During my first year, we had Japanese classes
about every day, leading up to about 20 hours of Japanese per week. The pace would be high; therefore, study and revision were needed every day. It was quite tough, actually *laughs*. But thanks to that, I was able to obtain the JLPT N1 level after four years, and even obtained a
qualification to teach Japanese after that. Therefore, it was definitely worth it!
In 2012, I did my exchange program at Shinshu University, Matsumoto, in Nagano prefecture. The program was only one year, but it was an unforgettable experience that brought me even closer to Japan and its culture. After the program, I returned to Belgium to finish my Master's degree. I told my co-supervisor -who was a professor at Bunka Gakuen University-, that I wanted to continue research and do a PhD, to which she answered "Why don't you come and do your PhD here at Bunka?" After studying in Japan for a year, I really wanted to return, and therefore decided to accept the challenge. And it is that challenge that led me to encounter kimono.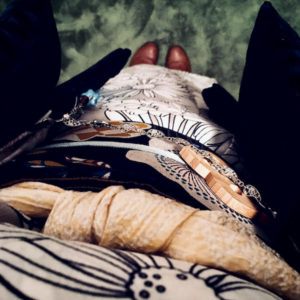 A job related to art, crafts and design
I started working as a talent for the model agency Free Wave through an invitation from a Belgian friend. A company was planning after work events, and one of those events was a set of international parties including a Belgian themed party. The organisers were looking for Belgian people who could participate in the party through Free Wave, and my friend, who was registered with them was supposed to attend. However, something urgent came in between and she asked me whether I was interested. So, I got registered with Free Wave and attended the party. After that I got a few other modelling job offers from Free Wave, and since they seemed interesting, I decided to give modelling a real go.
The other day, I was invited to present for NHK world in the program Trails to Oishii Tokyo. The episode featured matcha and traditional Japanese culture, and was really interesting. I especially liked the fact that being a presenter and introducing certain types of things, places, cultural elements really resembles doing research in a way, and it was a wonderful experience.
In the future, I would love to work for companies or organisations that are active in the promotion of art, crafts, design and culture. However, through my experience as a presenter for NHK, I would love to continue this kind of work and through it introduce young designers, or artists, or traditional crafts that have been passed on for generations to the general public.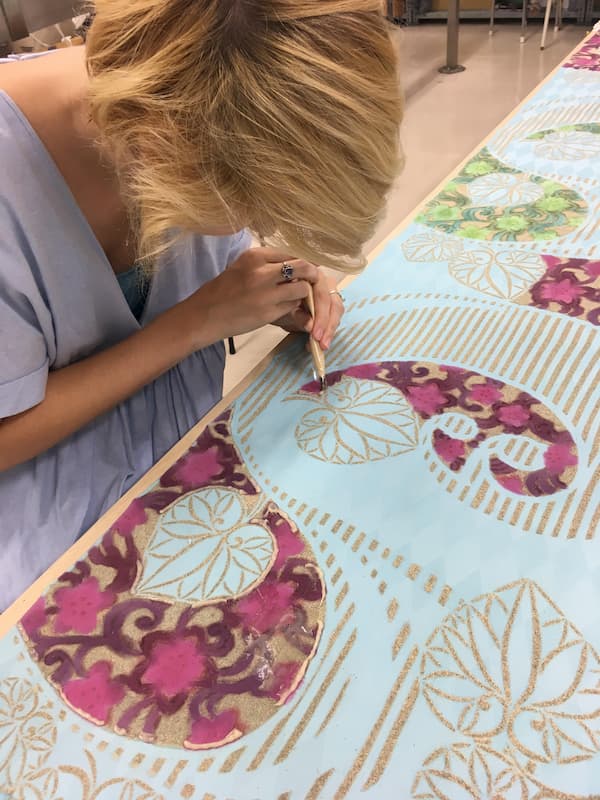 Japan, where the music scene is welcoming
At the moment, I am performing as a vocalist in an acoustic duo with a Japanese friend. My friend is a professional guitarist, and is well-versed in the Japanese music scene, so I can ask him all kinds of things. Other than him, I have a few non-Japanese friends who are also active in the Japanese music scene, and they have taught me a thing or two too.
Compared to Belgium, Japan's music scene is very welcoming for beginning artists. In Belgium, the venues where you can perform are limited. It is very difficult to perform in a live house if you are just beginning and people don't know you yet. In Japan there are small-scaled live houses, and gigs are also more frequent than would be the case in Belgium, so there are more chances for people to participate. Of course, that doesn't mean that you don't need to work hard, but it is definitely easier to perform in front of a public on stage than would be the case in Belgium.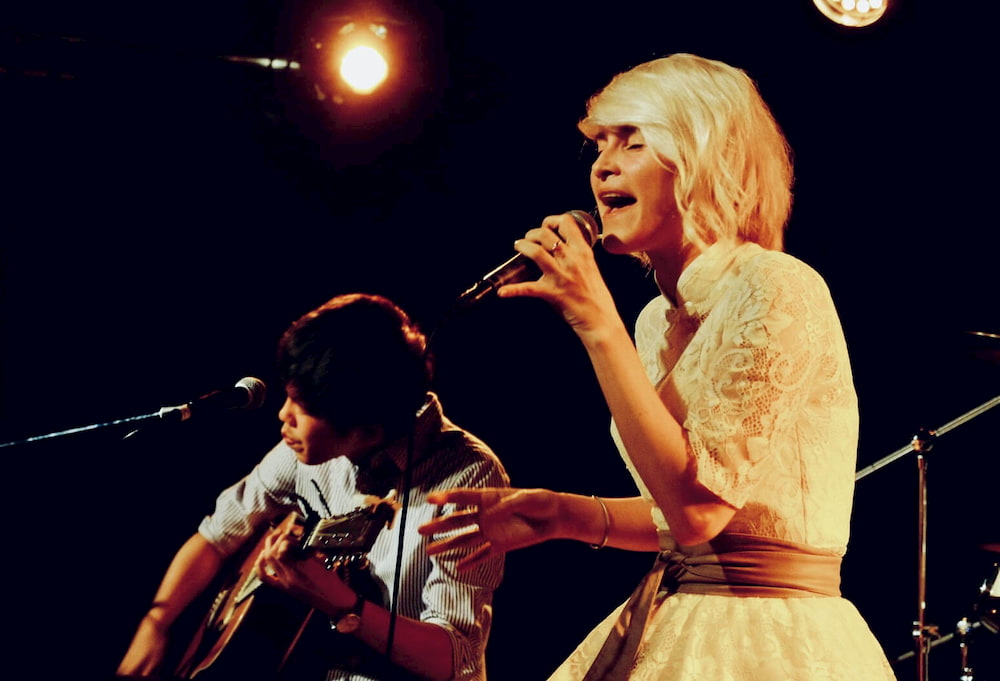 My first (scary) visit to the hospital
Ever since I came to Japan, I have been very lucky to never really have had any huge trouble, but there was one experience where I wished I wasn't alone on the other side of the world.
It happened in 2017, back then I would use my scooter (kickboard) to go from school to my part-time work. One day, I was a bit late for university, so I left my house in a hurry. I didn't realise that the strap that is used to carry my scooter got loose and got stuck in my tire. Before I knew it, my scooter came to a halt, and I was catapulted forward. I literally flew horizontally and landed flat out on the pavement, my chin taking up the entire crash. It left me with a huge wound, and I had to be brought to the hospital in an ambulance to get it fixed. However, I had never been to a hospital in Japan before, and was very scared because I didn't know what to do. I decided to call one of my part-time colleagues, who gave me a lot of advice. Thanks to her I was able to get everything fixed in no time at a very good hospital, and luckily there were no complications. But I must admit that I was scared to be all by myself in a foreign country on the other side of the world at that moment.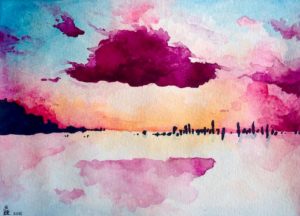 I would like to continue working in Japan
In the future I would like to remain in Japan to work. For example, I would like to gather information through research for the promotion of design, art, and craft. Some of the career paths I have in mind are researcher at a museum, working for companies like the Good Design Award company, or doing research for fashion or design brands. It would be nice if I could spread the knowledge of design and art both in Japan and Belgium as a kind of mediator. And of course, working as a presenter for television, introducing arts, crafts and design would be very nice! Also, I would love to spread the knowledge on kimono in Japan, and continue working with kimono in the future. As Belgium doesn't really have its own indigenous clothing, I feel that kimono is a wonderful piece of culture. As a fashion system it has its own set of rules and ways to express yourself, and it is a perfect fashion item differing from Western style clothes. Therefore, I would really like to protect and promote the kimono for the future.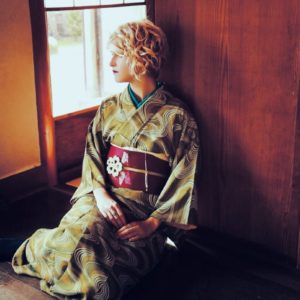 There is actually another (secret) dream that I have, and it revolves around the musical "Cats," which I have seen multiple times since I was a kid. I always wanted to participate in the musical and sing the song "Memories." It would be such a joy if that dream would come true once!
(TEXT:Saskia/EDITOR:Write Design )
Ohayo Quest  [My $600/month Tokyo Apartment Tour]
Ohayo Quest  [BEST Ice Cream for Japan Summer]
BEST Ice Cream for Japan Summer