What made you come to Japan?
When I came to Japan with my friends for the first time, it was on Christmas Day in 2014.
During my first visit in Tokyo, I was fascinated by Japanese culture, people and politeness.
After staying here for just 3 days, I came to think that " I want to live in Japan."
I've travelled to around 32 countries and I could feel that I finally found the best country on the planet. In Japan, they put the importance on making the effort, even if they fail they never forget to maintain the spirit of doing their best. Let's try again! You can do better next time! I love that fighting spirit.
Also I like the contrast that Japan has both cutting-edge technology and traditional culture everywhere.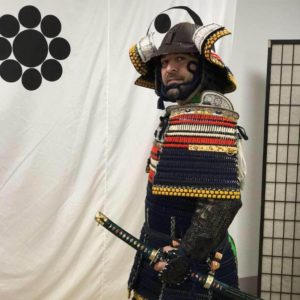 How did you get started in this entertainment business?
I joined various kinds of cultural events and at a Hanami party, I met my friend Nanatsu san. We went to Karaoke after the party, and after she heard my singing, she told me to register with the agency she works for. Since then Free Wave is the only agency that I've worked with.
At Karaoke, I remember singing different genres of music like Hitomi wo Tojite, Umi no Koe, Mazinger Z, Tsugaru Kaikyo Fuyugeshiki… (Of course I sang Queen, Elvis, Frank Sinatra, and current English song too!)
I love to experience cultural events such as Bon-Dance in Arai-Yakushi, Awa-Dance in Koenji (The town that I live in), Tanabata festival, Fireworks display, etc. I also love to wear my own Kimono/Yukata which is the traditional clothing of Japan, and listen to my Japanese friends playing Shamisen, Koto or Sanshin.
Is there any particular program or a talent that you want to be in/perform with?
I was featured in "Nodojiman the World" on Nihon TV in October 2018. I personally think that "Nodojiman the World" is missing something important; it doesn't have any foreign judges. From my point of view, that's necessary as we understand the side of the contestants better. I'd really love to be in that again.
But I would like to work in other music programs which can give me a chance to sing, and be part of a musical. I'd also love to try Japanese dramas or films.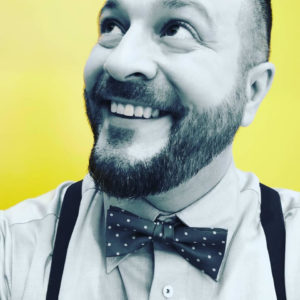 Do you have any favorite Japanese artist?
I have several favorite Japanese artists. The singer/composer Hirai Ken, actor Ayase Haruka (She is my No.1 favorite!) and Endo Kennichi (I worked with him on TVCM, "Neru-Noda") Apart from them, of course Watanabe Ken, Hirose Suzu, Tsuchiya Tao, Watanabe Naomi, Gackt, Fukada Kyoko,etc. I have a lot!!
What was the biggest surprise that happened to you in Japan?
When I was singing for one program of NHK as a member of a chorus, YOSHIKI, a drummer/pianist of X Japan was just 5-6 meters away from me…That was the biggest moment for me, I had never expected to sing on the same stage with such a great artist.
Is there any spot in the world you want to visit?
There are so many spots! As I mentioned before, traveling is my passion and I've visited a lot of countries (I've also lived in some of them). I want to visit Machu Pichu in Peru and Hawaii. But now, I'm thinking of travelling around Japan to deepen my knowledge about this country.
For example, I'd love to go to Okinawa to enjoy the slow and relaxing atmosphere. (I've already visited Hiroshima, Miyajima, Osaka, Kyoto, Hokkaido, Izu…and every year since coming to Japan I visit Ise.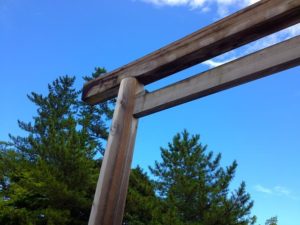 Why do you go to Ise every year?
Living in Japan, I know how important it is to respect and adapt to Japanese culture and traditions. My first year in Japan, I visited Ise-Jingu to introduce myself to the Goddess (Amaterasu-Omikami) and I felt something strong and magical. Since then, I love going back there every year to renovate my talisman and show my respect to her.
Tell me about your No.1 gig in Tokyo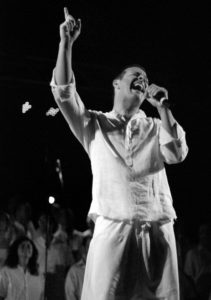 One of my Japanese friends has a live house in Shinjuku. And I was invited to perform there. I sang my own original songs and some cover songs in Japanese, Spanish and English. That was very nice and enjoyable.
Actually I have my original song written in Japanese, the title is "You Are My Heart"
https://youtu.be/DWBq8JKtEpM
Anything you still don't understand about Japan?
Even though Japan has the most advanced public transportation system in the world, the service hour ends around midnight. If it worked all night, Japanese economy would get much better without doubt. People could work or go out even during the night without worrying about the last train. We could better use of our time.
What is your dream?
My final goal is to help others and make them happy by providing them with joy and happiness. I'm a "Happy" person so sharing something good with others is my thing.
I would like to be recognized as a good actor and singer in Japan. I'm trying hard to demonstrate my passionate singing skill in various languages and how talented of an actor I am, someone who can act different types of roles from funny comedian to scary monster, whatever the clients demand.
Being a part of dramas, movies or TV shows, all of my dreams are in the world of entertainment.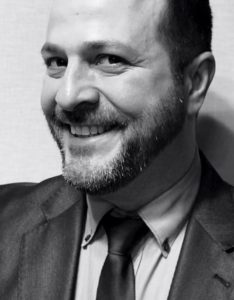 (TEXT:Roberto G Profile/EDITOR:Luke Craig)