Welcome to Mutsumi Takahashi's Model Bible.
Last time, we talked about "Where Is the Money? Real Experience from a Freelance Model".
I have been booked for an interview with a model agency.
Are there things that I need to keep in mind?
Interviews or auditions are the first step you take before becoming a model.
It cannot only lead you to a good impression but also immediately get you a job if you can leave them with a good impression.
This time, we invite people that are in charge of new model registration at a foreign model agency, Free Wave and talk about what you need to keep in mind before attending an interview or audition.
There are heaps of tips you can use when you are working in Japan.
Who are they?
Mutsumi
President of Free Wave. More than 28 years of experience in the industry. Favorite items: cheese, nuts, furry cats
Bravo
Has been through more than 100 interviews. The youngest member of the team with a background in production.
Charlie
Worked for several agencies. Currently in charge of new model registration. Experience in dance.
Kaori
Interviewer and the PR. Was involved in building the online registration form. Always listening for small talk in the office.
Step 1: Interview "Read the Instruction"
Interview Starts the Moment When You Send In Your Resume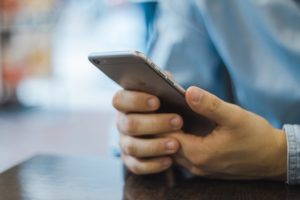 Kaori:
At Free Wave, you guys ask people to send in their profiles by using your online registration form and you will get back to those that fit the criteria.
Mutsumi:
We're annoyed whenever people contact us for something that is already stated on the website. Since we will mainly be communicating by email, we want to be sure we can count on people getting information off the text.
Kaori:
I think people should make sure they have read the emails and other instructions thoroughly and it also is a good idea to familiarize yourself with emails. There are some people who got their own email addresses wrong. I think you should use one email account and nothing else if you have more than one. You only make things harder for yourself by making it difficult to stay on top of a pile of emails you receive every day.
Step 2: Interview "Be Punctual. Bring Everything With You"
No-Show is No-Chance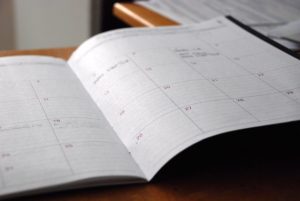 Kaori:
Free Wave receives a lot of applications every day. Unfortunately for some of them, you may need to wait for more than a month to get an interview slot. I'm not sure if people forget or change their mind but often times than not, we have no-shows.
Charlie:
As a rule of thumb, we reject the application if you didn't show up more than twice. We don't have much room for interviews and we cannot rely on people like that.
Punctuality is the Key
Mutsumi:
Don't be late. That's the first thing we remember about you and it stays.
Kaori:
If it was an actual shooting set with tens of crew members, a model showing up late surely won't look good.
Mutsumi:
But coming too early is not a good thing either. It would be best if you can come between 5 minutes early to being on-time.
Do you have Everything?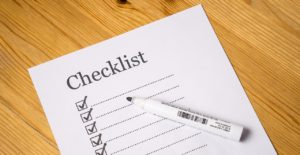 Charlie:
We often have people missing a thing or two from what we told them to bring.
Everything is in the confirmation email. We would like them to bring all.
Kaori:
What does Free Wave request people bring?
Charlie:
Passport, residence card, photo or videos of your past work. Also it would be nice to bring your bank card and "my number" card if you have those.
(As of 19th Nov 2018. Please refer to the email for the latest information)
Bravo:
Please read through the Registration Pledge and the introductory videos that we send in advance.
Mutsumi:
That is very important. We think it is more important that you understand the rules of the industry than having your signature on a piece of paper. We cannot offer jobs to people who do not understand them.
Kaori:
You should have everything. Get prepared.
Charlie:
The best thing for us is that we have everything that we need by the time we finish the interview and the only thing left to do before sending you offers is to make a comp card.
It takes more time if we need to get some stuff from you and the more time you spend doing this, the more opportunities you may let slip away.
* A comp card is a profile sheet that an agency submits to potential clients.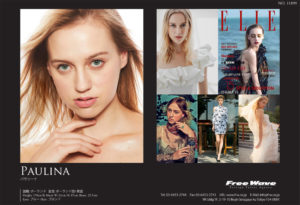 Step 3: Interview "First Impression"
Be Neat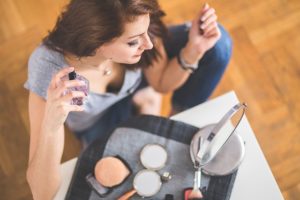 Kaori:
Everyone must be wondering what they should wear for an interview.
Mutsumi:
The first impression is everything. You want to be nice and clean. Sweat, perfume, makeup, odor from your body. Anything that can smell, you need to be careful.
That's one of the main complaints we receive from our clients that costume gets the odor.
Kaori:
People often put deodorant before putting on their costume.
Mutsumi:
I may be a bit concerned if their clothes are wrinkly. I suspect that may be how they will treat the costume.
Bravo:
I don't like it when people's hair is messy.
Kaori:
I know the day might be tough but it is very important to have your hair properly done because you are doing a photo shoot.
What about clothes?
Mutsumi:
I think it is important that we see the line of your body.
Man or woman, something tight, a singlet with slim jeans or a while t-shirt might be good as well. You will look cool if you put a jacket on top of that.
White, black or navy would be nice. Clothes with patterns or character printing on it won't look for a shoot.Please bring your glasses or a hat if you look good on them.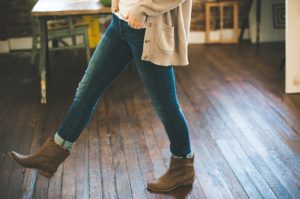 Kaori:
What about shoes?
Mutsumi:
Ladies should bring heels rather than sneakers. I expect aspiring models to realize that it is better to wear heels in order to look yourself better.Men should wear leather shoes.
Kaori:
You need to learn how to present yourself better.
Too Much Personality, You Get Stereotype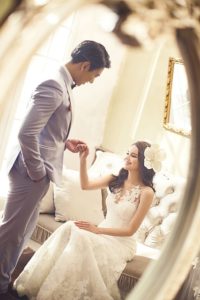 Mutsumi:
Presenting yourself doesn't mean showing exactly who you are. Lolita or goth fashion may get you into one typecast and you might end up losing other opportunities.
Kaori:
How exactly does it affect your career?
Mutsumi:
We imagine what this person is suited for at first glance.This guy may be good for weddings, this girl may be good for educational channels.It will be difficult for us to do this if you already have a fixed image at this stage.
Kaori:
OK, you end up narrowing down your possibilities.
Mutsumi:
As a model, you are the product yourself. It's not about what you like but it is about what clients like to see in you.
Kaori:
You are looking for people's possibilities. It may hurt to show too much personality.
Charlie:
Similarly, you shouldn't put too much makeup.This will too narrow down your possibilities.Of course, there are cases this may not apply depending on types of jobs that you are going for.
Leave us some space to work with.
Kaori:
Again, you need to be able to imagine.
Charlie:
Yes, of course, coming with no-makeup is not good but having too much doesn't help either.
Imagine What You Can Do
Bravo:
At Free Wave, we offer a variety of opportunities but we mainly focus on advertisements.I recommend that you think about what kind of roles you are likely to get.
Kaori:
Right, in advertisements like commercials, people don't necessarily look for the young and beautifu. Grandpa, grandma, kids, bulky guys etc.
Bravo:
If you think you look like a dad, then you should bring an outfit that shows that.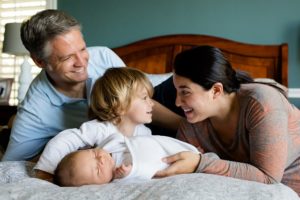 Kaori:
I see.
Charlie:
I've seen someone that's wearing that doesn't fit her age. That's another thing. Know who you are.
Kaori:
I understand that it's their taste. But the bottom line is that we take photos for a comp card not for your personal pleasure.
Bravo:
If we put what we said in context, let's say we got a casting call for a five-year-old girl and we have one in mind. But all the photos we have of her are those with full-on makeup and looking very mature in them. It will be very difficult to see her in a shortlist for a five-year-old.
At least one photo needs to fit what people expect of someone in your age.
Ethnic Costume
Charlie:
If you have ethnic costume from where you are from, please feel free to bring them in.
Kaori:
Can you just bring in some photos? It may be too hard to get dressed.
Charlie:
As long as they are good quality photos, of course!
Summary

1. Filling out the online form and booking an interview
・read the instructions and refrain from asking unnecessary questions
・familiarize yourself with emails
2. Interview
・no-show is no-chance
・don't be late and arrive 5 minutes before at the earliest.
・watch the introductory videos
・if you forget something, you may miss some opportunities
3. Interview – first impression
・be neat, pay attention to odor
・wear a tight outfit that shows your body line.
・avoid showing too extreme outfits
・think what you can do and adjust yourself to it
・ethinic costume is a good idea if you have one.
To be continued onto Part 2