Why I came to Japan and stayed.
After graduating university, I had the urge to go further abroad and experience living in another country.  I had already lived briefly in Italy and traveled throughout Europe and parts of Africa and the Middle East, but had not yet spent time in Asia.
I lived for one year in Seoul Korea, working as an English teacher and breakdancing with all my free time. When my one year was done, I decided to spend one year in Japan, and figured Tokyo was the place to go. I had assumed that I would live for a year in Tokyo before finally returning to America and entering graduate school.
Then, as fate would have it, one day while sitting in a Shibuya cafe, my monthly rental flip-phone started ringing.  The voice on the other end invited me to come out to Zushi for an interview. Within the first few minutes of the interview, it was obvious that it was a good fit, and that I would be moving out of Tokyo to a small beach community and join Hayama International School as a kindergarten teacher. Despite my original plans, after just a year living in the Shonan area, I realized that my life was going down a different path.  My new surroundings and community inspired me to return to the artist lifestyle I had abandoned ten years prior.  I have now been living here for 13 years and my roots have dug so deep into the soil, that I cannot imagine I will ever be able to move again.
How I got into this industry.
As a teen growing up in NY state, I was an active artist and creator, as well as a performer. During the years from 14-18, I became a professional inline skater, started my own fashion brand, was a chef featured in the news, joined drama performances as my high school, shot film photography, and was learning how to dance in local clubs and community centers.  Upon entering university, I hung up my creative dreams and focused on my studies.  I became a great student but had a lingering sense of dissatisfaction.
The Hayama area is filled with creative people and idea latent entrepreneurs who are forever seeking the next big idea.  Being around such a crowd convinced me that I needed to pursue each and every dream I had ever conceived.  After my sixth year in Japan, I opened a bar in Shimbashi serving tequila and Mexican food.  During my time managing the bar, I was able to meet people who were also in the entertainment industry, and this re-sparked my interest in becoming an actor/talent.  Thanks to a recommendation from an acquaintance, my first work was as a reporter for NHK world.  Soon after I joined a few foreign talent agencies and started doing commercials, catalog modeling, variety shows, and dramas.  After two years, I was able to work as an actor/talent full-time and have completed over 150 different gigs.  The wonderful thing about being in the entertainment industry in Japan is that for foreign talent, there are an abundance of various jobs, allowing me to polish my skills as an actor/performer.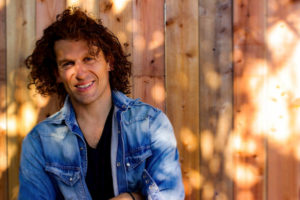 What kinds of programs I wish to do.
There are no particular programs that exist that I hope to be on, but I have a variety of ideas for new programs and dramas that I would like to see happen in the near future.  I love working with food, and currently have a regular cooking corner on Tokyo MX Sundays are Colorful.  It is a dream to have a cooking program that focuses on the origins of food and lets the viewer understand more about the nature of what we eat.  As a food grower and chef, I am always trying to use plants and animal products when they have the most flavor and offer the most nutrition.
TV dramas and movies are another area in which I want to see my career grow.  As a foreigner, it is understandably difficult to find a lot of work besides extra or sub roles.  That is why I started writing my own drama scripts with the hope to pitch them to major networks or internet based producers.  Japan is a hot item around the world and there is a desire to see programs from Japan that can relate to an international audience; something that doesn't really exist at the moment.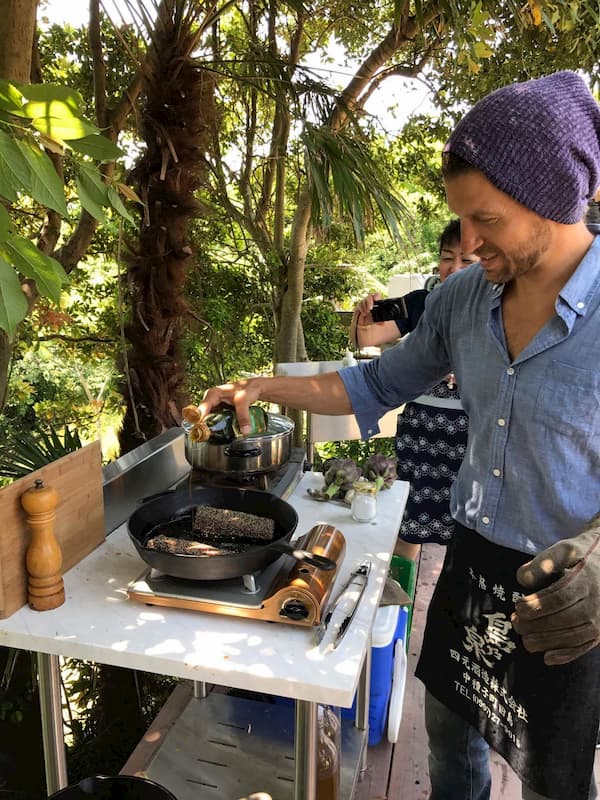 What was most surprising after coming to Japan.
The biggest surprise since coming to Japan was the culture of teamwork.  As an American, individuality plays a major role in interpersonal relationships and the community.  I was never much of a team player and I thought my self drive was more important than the pace those around me.  It took me some time to adapt, but to my surprise, now that I know how to work in harmony with those in my community, I feel a deeper sense of satisfaction.  In my work as a talent, I am able to focus on my skills while collaborating with directors, cameramen, producers, etc.  Our individual work comes together to create one project, and if we support one another, the end result becomes a success.  This feeling of teamwork fills me with profound satisfaction.  In my personal life, I work with members of my community throughout the year at festivals and children's events as well as times of pain, like funerals and natural disasters.   Belonging and being active in my community gives me a feeling of security and belonging to something greater than just myself.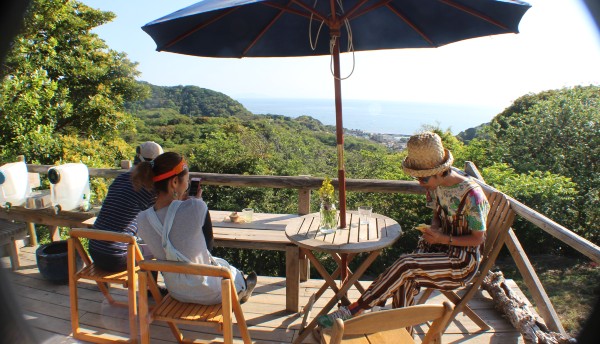 Where I would like to visit around the world.
As an avid reader of pirate stories, I have always wanted to visit Mauritius and Madagascar.  The many tales I read of these mysterious and magical islands have always been alluring to me.
The gig that got me an IMDB page.
My number one gig is hard to say, because I have loved each experience I have been lucky enough to join.  If I had to name one, it would be Confidence Man JP, in which I play a butler who never speaks but somehow helps out at the right time when needed.  This was my first major drama and movie role, and thought my own character was simple, I had the opportunity to work with incredible people.  The cast is incredible and took me in as one of their own right away and made me feel at home.  Being in the green room with them is always a blast, we are usually having a laugh while discussing just about every topic conceivable.  On set, I get to watch a team of 60-70 talented technicians, designers, directors, and staff at their best.  As a lover of film, being behind the scenes and seeing how everyone is done is like spending a day in an amusement park, and I never want to go home.  Thankfully, this is an ongoing project so I look forward to working with the Confidence Man JP team in the near future.
Why I started my farm in Hayama.
Growing up in a home with a large vegetable garden, from a young age I learned how to grow and care for food from my father. I also learned how to cook from the age of five, and it has become one of my greatest passions. Upon moving to the Hayama area, I quickly found many fish shops in Sajima that carried great local catches. One day, I had the urge to make bouillabaisse, a stew made of many different fish, tomatoes, and a few herbs. One key ingredient is fennel. But where in Japan can you find fennel? This along with the lack of other vegetables I wanted to use in my kitchen led me to grow a few varieties on my veranda.
After a year, I moved to a home with a garden where I quickly made a vegetable plot about 4×5 meters. This was just not enough for me so I rented a small farm that was about a half acre in size. After using this space for a few years, I finally made a move to my current farm which is a few acres up on a mountain overlooking Sagami Bay.
During the year I grow over 150 varieties of vegetables, fruit, wild edibles, and mushrooms. On the farm, no pesticides or chemical fertilizers are used, and an organic/sustainable approach to farming is applied.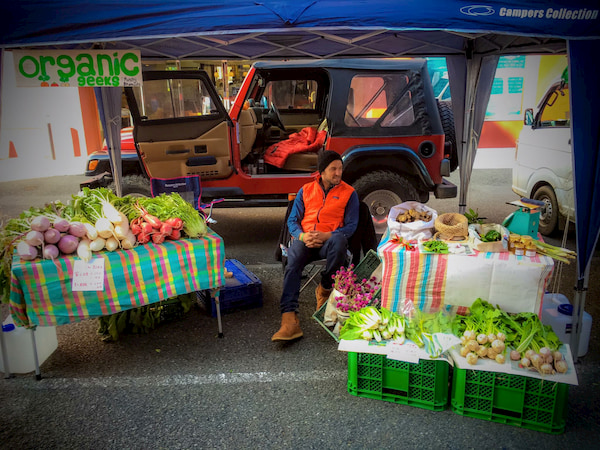 As for the veggies, I grow both Japanese heirlooms from the Edo period as well as modern, more unusual varieties I have picked up here and there. The farm originally had many wild edibles growing here and there which I enjoy year after year like bamboo shoots, wild yams angelica, mitsuba, wild onions, and butterbur. I have also added plants into the surrounding mountain that grow each year like tara, wild garlic, ferns, udo, and myoga.
Each year I cut down 30-40 hardwood logs to inoculate with mushroom spawn so that I can harvest them twice a year.
As for fruit, I have a small variety of fruiting trees and bushes including blackberries, raspberries, blueberries, strawberries, loquats, summer mikan, lemon, fig, kumquat, and Japanese plums. There are also wild berries I pick from the local trees like wild cherries, mulberries, wild raspberries, etc.
Throughout the year, many visitors come to visit my farm to enjoy the wide open space, clean air, and great view. Sometimes, guests or friends will come in the morning, pick a variety of veggies, and then cook them in my open air kitchen. There is a small cottage and a few decks with cooking equipment for cooking up great organic dishes. Other events include farming lessons, English farming for kids, and even lessons on survival techniques.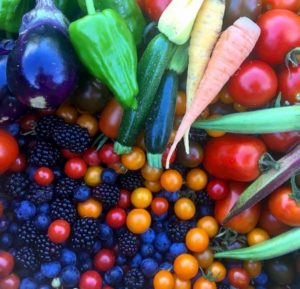 What dreams remain?
I have many dreams and new dreams surface all of the time.  But within the entertainment industry, I am determined to write and produce a variety of movies and tv dramas.  My goal is to collaborate with Japanese and foreign actors to create stories that can touch people's lives across all nationalities.  I know there is an abundance of talented people in Japan ready to work on creative projects, and I dream to bring everyone together and inject Japan's entertainment industry with new energy and vigor.
But if I am really honest, I already am living my dream. Each day is spent immersed in a creative environment, and never does a day pass in which I don't learn something new about the world around me, and more importantly, about myself.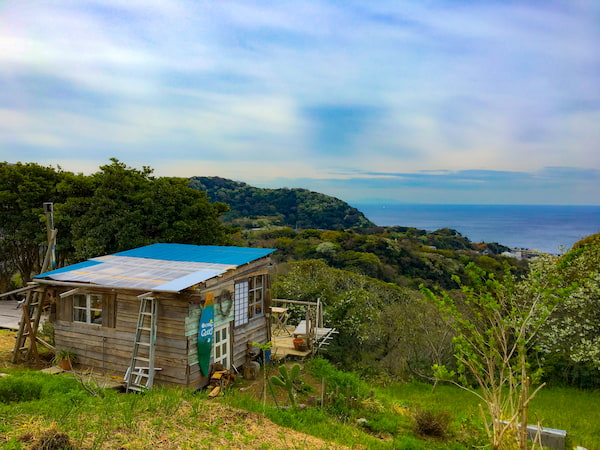 (TEXT:Michael Keida )