What made you come to Japan?
I was working as a dancer in parades and an actor in shows at the Magic Kingdom and MGM Studios at Walt Disney World in Florida, and there, I had the chance to audition for Tokyo Disneyland. There was SO much competition, and I didn't think there was any way that I would make the cut, but I went to the auditions anyway—so, when they called me out of the blue, I was literally jumping up and down—phone in hand— in total disbelief. They asked me if I could come to Tokyo the following week or the week after, and, before I knew it, I was sitting in business class on ANA(!), literally unable to speak a word of Japanese and without any knowledge about Japanese culture. Luckily for me, at Tokyo Disneyland, we had translators and other people to help us with our new lives in Japan—and they helped with everything from understanding all of the rules in our contract to how to order a pizza, and, instead of being totally overwhelmed, I was able to focus on the job and learning the roles I was going to play. I think my first Japan experience was quite unique, really like a dream come true!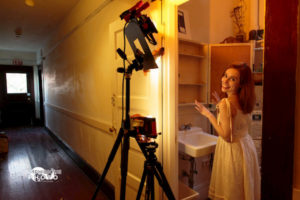 How did you get started in this entertainment business?
I started dance lessons (tap, jazz, and ballet) when I was three years old, I fell in love with being on stage from my very first performance. Later, I started taking acting classes in middle school and was totally blown away by how much I enjoyed them. I had always thought that dance was my true passion, but at that time, I realized that the part of dance I loved most was the acting part of dance, or being able to express myself on stage. When I was 9 years old, I was cast as the lead role of Clara in the Nutcracker at my dance school, and was able to simultaneously dance and act onstage for the first time, I knew that was the direction I wanted to go in. A few years later, in high school, I was lucky enough to have a teacher who was a Broadway performer, and she took our dance group to New York City and also started training us in intense musical theater classes (musical theater style dance, acting, and voice/singing). Around that time, I also made my professional debut with the Worcester Ballet and Salisbury Lyric Opera Company. I went on to study acting and directing at university and also did some intense musical theater and dance workshops at NYU and Alvin Ailey Dance Theater and also studied Acting for Film and TV at Weist Barron in NYC before diving full-on into professional theater and then film/tv.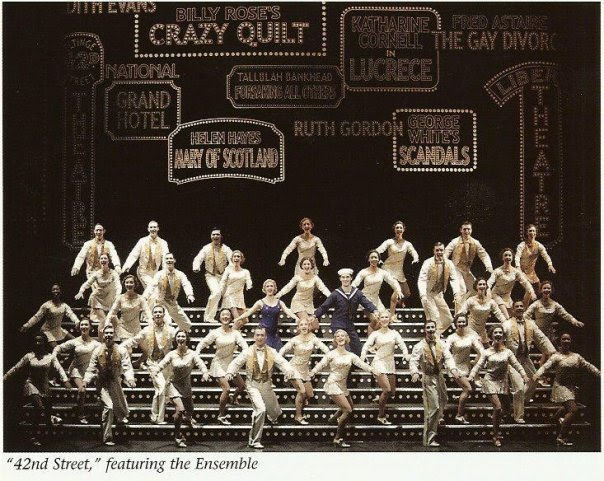 Is there a particular program you want to be in? And who would you love to perform with?
My favorite theater company in the world is Complicite, based in London and run by director/actor Simon McBurney. I hope to do a workshop with them one of these days soon. The work that they do is just incredible! They also have a partner relationship with Setagaya Public Theatre, so who knows, maybe I'll have the chance to work with them in Tokyo sometime!
I would also love to work with Steve Martin, Bill Murray, Tilda Swinton, Steve Buscemi, and Christopher Guest. In Japan, I would love to work with actors Tadanobu Asano and Joe Odagiri and directors Takeshi Kitano and Naoko Ogigami. I am also a HUGE fan of Haruki Murakami, and one of my dreams is to work (in any capacity!) on a stage/film/TV adaptation of one of his novels or short stories.
What was the biggest surprise that happened to you in Japan?
A couple of things have been surprising for me— the first is, how, at some point, my speaking ability in Japanese sort of sky-rocketed, and I found myself thinking (and also admittedly even talking to myself) in Japanese. I really enjoy being able to communicate in another language, and it's one of my goals to continue studying, and maybe even dabble in translation someday.
The other thing that continually surprises me is the peaceful and welcoming spirit of Japanese people. Everywhere I've lived and traveled within Japan (I also lived in Fukuoka and Mie and have traveled to almost every prefecture in Japan), I've been welcomed into the homes of complete strangers and treated to beautiful meals, conversation, and exposure to all kinds of cultural experiences I had no idea existed— and the long-term friends and acquaintances I have here in Japan are relationships that I really cherish. They're like family to me, and I know that these are relationships that I'll treasure forever.
Any suggestions to Japanese people about studying English?
First, I think with any language you're learning, you need to practice speaking out loud (even if you're by yourself!) A lot of English language learners in Japan, study and remember many words in their mind, but can't speak, because they haven't practiced saying the words out loud. Practice often and repeat saying phrases out loud as much as possible. Secondly, remember set phrases rather than individual words. If you remember set phrases, you won't even have to think about grammar when you're speaking. I really believe this is how English native speakers speak.
Tell me about your No.1 gig in Tokyo.
My recent ongoing project, "Lost & Found Cowboy" (written & directed by Atsushi Ogata), I feel, is my No.1 gig in Tokyo so far! It's a quirky cross-cultural comedy in which I am the co-star and choreographer for the first 4 episodes. My character, Cindy, is an international traveler and dancer who comes to Japan for the first time and meets an interesting character, Yukata Cowboy™, who helps her find her way around Tokyo. Cindy and Yukata Cowboy™ end up becoming close and even performing together! Then, suddenly, Cindy disappears without a trace, and Yukata Cowboy™ travels the world to find her.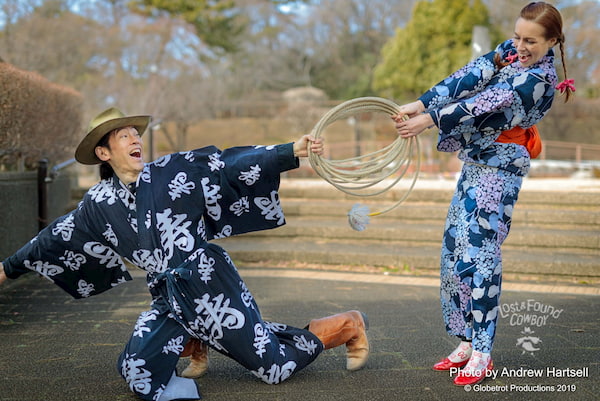 "Lost & Found Cowboy" (written & directed by Atsushi Ogata)
See website :  https://www.lostandfoundcowboy.com/
Link to the trailer :  https://vimeo.com/324215871
What is your dream?
I have so many dreams! One of my big dreams already came true when I was living in NY and got cast in a Broadway show! Nowadays, my focus is on working in film and TV as much as possible, so I hope to work on feature films and TV programs in Japan, the US, and other countries as well. I love traveling, particularly in Southeast Asia, and would love to have the chance to work on a film in Thailand if I have a chance. I'm a filmmaker as well, and I shot a short film of my own, which is in post-production now, so I hope to promote that as well. Overall, though, my main love is acting and comedy, so I hope to make a name for myself as a comedic actress.
What advice would you give to someone wanting to become an actor in Japan?
I would say—the industry in Japan is very different compared to other countries— you may face challenges as an actor that you haven't in the past. Also, in Japan, always being punctual, polite, and patient is always expected— and being able to SPEAK Japanese opens so many doors and helps as most directors are going to speak to you in Japanese on set and at auditions. Also, I would say, because the TV/commercial industry isn't regulated like it is in other countries, the range of working conditions is incredibly vast. If you care at all about your well-being and success as an actor, you need to find trustworthy people to work with and to promote you. I feel very lucky that Free Wave was one of the first agencies I worked with, and I can truly say that every manager I've worked with cares about me personally and checks in about each job I do.
(TEXT:Kellie H/TRANSLATION:Megumi Kutsuzawa/EDITOR:Write Design )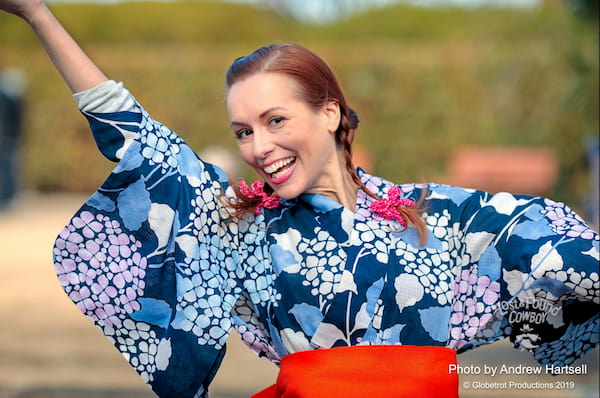 "Lost & Found Cowboy" (written & directed by Atsushi Ogata)
(TEXT:Kellie H)