What made you come to Japan?
Actually, I didn't plan to come to Japan.
After I graduated high school, I was working a year at a car factory when my brother suddenly told me that his friend had to cancel their trip, and that I should come along instead. It so happened that the destination was Japan. At the time, I didn't know that much about Japan, but after traveling around for 5 weeks, I fell in love with the country, its culture and the people living here. The biggest reasons why I fell in love with Japan, was because of a lady (around 50s I guess), me and my brother met by chance in Himeji, all those years ago. We had just arrived in Himeji to visit the famous "Himeji Castle" and the Japanese gardens next to it. Hungry as we were, we decided to have lunch, before getting on with our adventure. After a quick lunch, we headed over to the castle and then the Japanese gardens. While we were walking around the gardens, we noticed that the skies were getting darker but we quickly forgot about it, mesmerized by the Japanese tea house we had just found. After the most amazing tea ceremony experience, we realized just how tired we were after a full day of adventures, so we decided to head back to the station (we were actually staying in Kyoto). While trying to find our way back to the station, it suddenly started raining. Tourists as we were, we did not carry an umbrella, so we just accepted that we would probably get soaked in the rain. At that very moment, a bicycle suddenly stopped and someone handed over an umbrella, before quickly disappearing again. I was so surprised that it took me a couple of seconds to realize who it had been. Then I realized it was actually the lady who worked at the restaurant we had lunch at earlier the same day.The kindness that lady showed us, really moved me. Even though she knew that she would get soaked in the rain, she still stopped to give her own umbrella to two strangers she had just met a few hours earlier.When backpacking around a foreign country for a longer time, you get kind of exhausted. Not being able to speak the language makes ordering food or finding a place to stay an ordeal. Most of the time you are either hungry, lost or exhausted, or all of the above.
The day we met that lady was just such a day, but when she stopped and gave us her umbrella all of those feelings just went away. I was so moved by the kindness that Japanese people show to even strangers, that I fell in love with the country that is Japan and the people living here. Thinking back, that is the moment that I decided that I one day wanted to live here. Fast forward 13 years, and I now live and work here in the entertainment industry. Funny how "chance" can change your life, don't you think?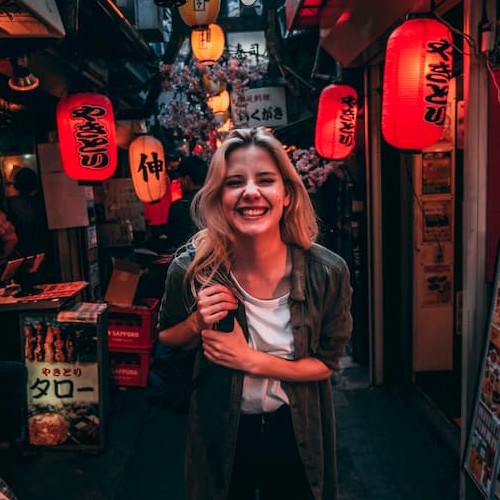 How did you get started in this entertainment business?
I used to work as a mascot in a theme park back in Sweden for about 10 years when I was younger, but I never imagined that I would be making a living in the entertainment industry as an adult as well.
A couple of years ago, I came to Tokyo for a year of exchange studies at Gakugei University. During that time, a classmate of mine, who as a model, asked if I could help him out a "couple audition". After the audition, his manager asked if I would like to join their agency, and that's how I got into the entertainment industry once again.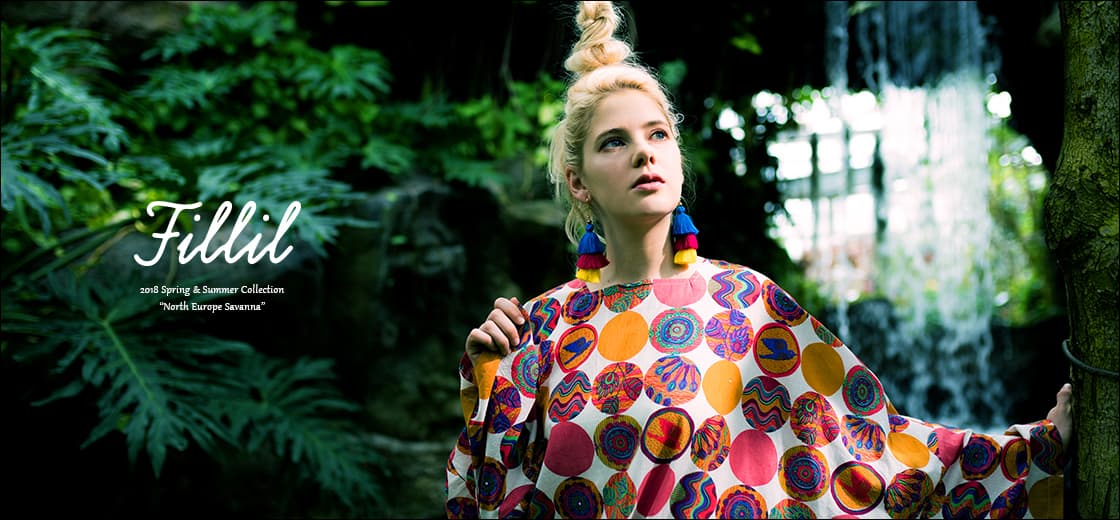 Is there any particular program that you want to be in/or talent you want to perform with?
Sekai no hate made itteQ! (世界の果てまでイッテQ!) I think most of us "foreigners" have a hard time getting used to Japanese TV and especially comedy at first. People from different cultures laugh at different things, and the Japanese "comedy culture" is quite different from the rest of the world I would say. Having said that, there were a couple of shows that really got my attention when I first started living here in Japan, and ItteQ! was one of them. The episodes that grabbed my attention was the ones where Ayako Imoto climbed various mountains around the world. Those episodes had me both laughing really hard, but they also were also really interesting and kept me watching to the end, wondering how it would end. It would definitely be a dream come true, to participate in a shoot for that show some day!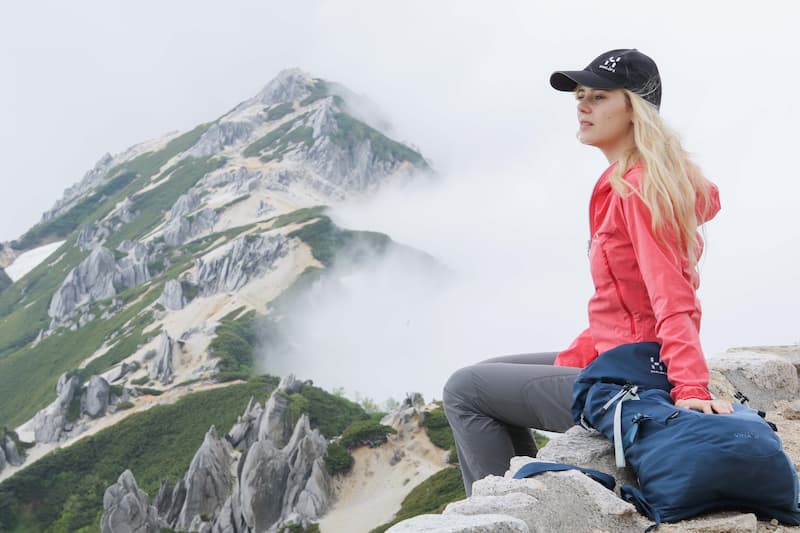 What was the biggest surprise that happened to you in Japan?
In Sweden we worship the sun. It is quite cold and cloudy country and we don't get to see the sun as much as we would want. So, the first time I came to Japan and saw girls walking around with umbrellas on a sunny day, I was a bit surprised to say the least. At first I thought they were a bit crazy and laughed at it (in Sweden we love getting a good tan), but having spent a couple of summers here in Tokyo now, I am not laughing anymore. I have even switched from walking on the sunny side of the street, to the side that is in the shadow after moving here haha.
Are there any places in the world you want to visit in the future?
Wow many! Iceland, Greenland, Alaska the Farao islands, and many many more. If we are talking about Japan, Okinawa!! Even though I travel around Japan for different jobs, I have never been sent to Okinawa for some reason haha.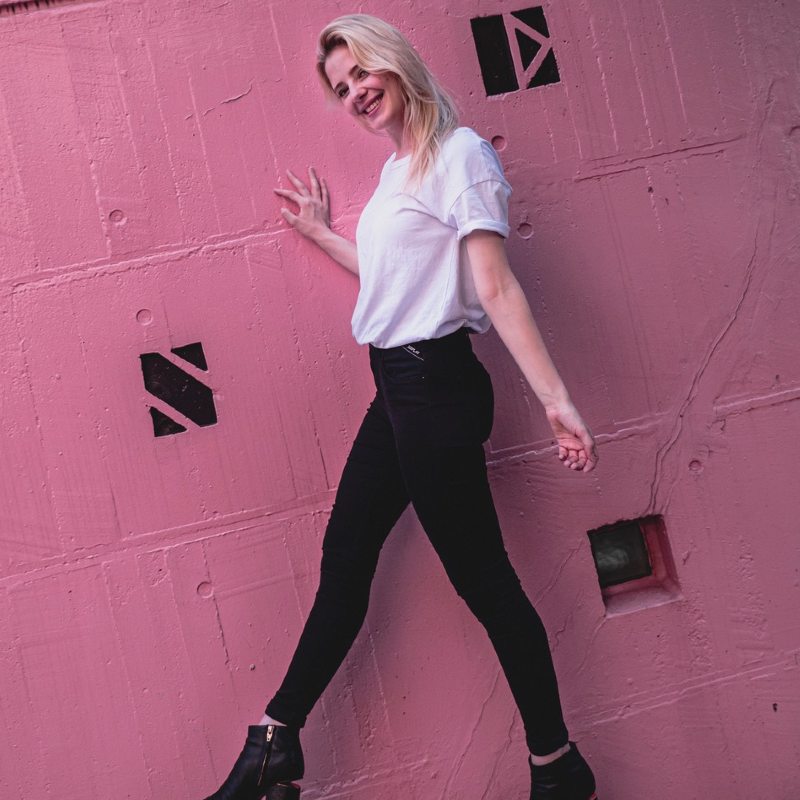 Tell me about your No.1 gig(s).
My answer for this question kind of depends on the category. The gig that was most important for my career? Or perhaps the funniest one? There are many to choose from…
1. Perhaps my most important gig is for a show on NHK WORLD called "Trails to Oishii Tokyo", (former "Trails to Tsukiji"). This is where I booked my first reporter job, WITHOUT any prior experiences. The producers and directors took a chance and gave me an opportunity to be on the show, and the staff taught be the basics that I needed to work as a reporter, supporting me all the way. It is thanks to this show and the staff on it, that I was able to move from being "just" a model, to working as a talent and reporter as well.
2. My favorite gig was when I travelled around Lofoten in Norway, for an article in Be-Pal Magazine. I have always wanted to do more jobs that connect Japan and Scandinavia, so this was really a dream come true! The great thing about this job was not only that I was able to go back to Scandinavia for it. I got to spend more than a week camping, kayaking and trekking for this job as well. The great outdoors is my biggest passion so being able to combine going back to Scandinavia, with writing a report for an outdoor magazine is more than I could have wished for!
What advice would you give to someone wanting to become a talent in Japan?
I think my best advice would be, FIND YOUR NICHE! The great thing about being a foreign talent, is that we can take on almost any job. This is great when you want to figure out what you like and what you are good at.
However, if you want to make it longer than a year or so, you need to find your thing. You can make it a year or so without any special skills, but if you never improve or find your niche, the clients will eventually get tired of you, and go for the "new face" instead.
Let's say that you have finally figured out what you want to do, found your niche, but perhaps like me, you did not have any world champion titles or hidden superpowers that made you stand out from the rest of the crowd.
Maybe you just have something you really really want to do, but you don't have any professional experience in that field. How do you get any jobs then?
Well, I would say that there are two important things that you can do.
① The first thing you can do is to enlist the help of friends and family.
In my case, I always wanted to do more outdoor and sport related jobs, but I had no professional experience in these fields. Even though I spent most of my time growing up doing these type of things,I had nothing to back it up, I had nothing to show to the clients. So what did I do? Every time I went back home to Sweden, I pestered my brother and mom to take photos of me doing all these things that I love. When I was in Japan, I asked my friends.
You might be embarrassed to ask in the beginning but believe me, this is one of the easiest ways to get things moving for you. It's a great way to start if you have nothing else!
② My second advice is, be active in pursuing your goals! Whatever it is that you want to do, get as much experience and knowledge as you can. Visit exhibitions, participate in seminars and workshops, watch tv, write blogs about it, and don't forget to make connections with like minded people.
We all need to blow off some steam with our friends sometimes, but remember that it might be a person that you randomly met at a party, that opened that one door for you, that connected you to your future goals.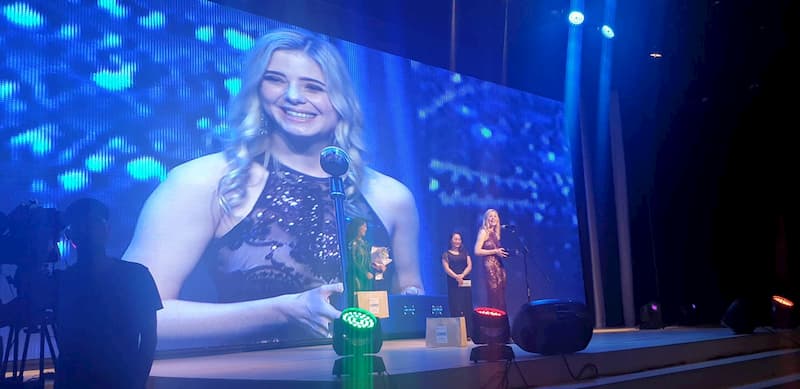 What do you do on your off time?
As you might have understood from my last answer, I try to keep a balance between doing what I love and doing what will help further my career. Whenever I have a day off, I'll try to go climbing mountains, or if I just have a couple of hours between auditions I go bouldering or hit the gym. Usually though, you can find me at home writing articles in Japanese or reading up on words that will help me write better and more freely. I also try to improve my skills as a reporter, so voice training and watching tv is also a part of my daily life. Even going out to take a drink and talking with my Japanese friends is a great way to both relax and getting more fluent in the Japanese language.
Though like any other human, I have days when I just want to completely relax and zone out from the everyday stress. On those days, you can usually find me chasing the wind on my cross bike somewhere along the street of Tokyo, or having a cup of coffee in some cozy coffee shop with my friends.
What kind of talent would you like to be?
I have had so many people helping me along the way towards my dreams, so my hope is that the day I make it big, I can pay it forward, and help others who are struggling to make a living in this industry. I think it's important to remember that, even though you may feel alone a lot of the time here, there are so many people who walk beside you, helping you along the way.
I never want to forget the people who helped me during my struggles. Being able to someday return the favor, and perhaps even help out newcomers I haven't even met yet, is one of my motivations for succeeding in this industry. But for now, I just want to be a talent who can make people smile and get some new strength in order to take on whatever challenges that awaits them.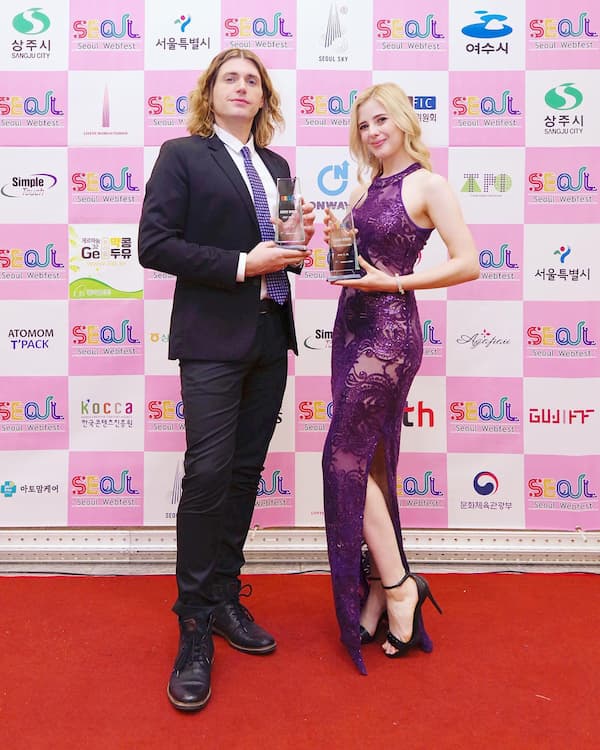 (TEXT:Janni Olsson Profile)
〈Ameba blog〉Dairy of Janni Olsson
〈Facebook〉https://www.facebook.com/OlssonJanni/