A message of all foreigners living in Japan: From Mama Amia
A survival column to you in Japan–those working so hard, trying, sometimes succeeding and other times not–words of encouragement along with a strict "buck up" from your home-away-from-home mother-figure. Mama Amia shares everything from mental health survival tips to how to take out the trash. Come back to this column regularly for your virtual check-up. (Japanese readers welcome as well!) Today She is talking about "Stay Cool Summer Foods: Last Blast of Summer".
I don't know if I've mentioned this but I'm not a fan of summer. Tokyo summers in particular–high temps and high humidity–very much not my thing. I either escape and go where it's cool or I stay inside dousing myself with AC. For those of you who HAVE to go out, for whom hot-and-sweaty is fun I offer a few suggestions. This is where I go into mother-mode.
1). Hydrate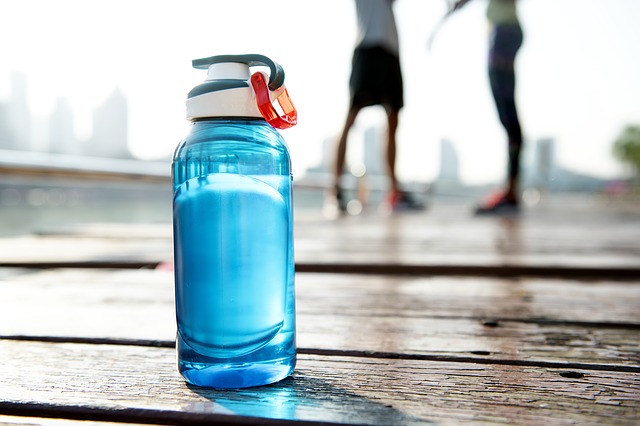 This seems obvious but we often do this wrong. Beer is not a suitable source for hydration. Liquid is liquid? Yes and no. Start with water, add drinks with a bit of sugar (or salt) and electrolytes–Aquarius is my favorite–and after you're suitably full suitable liquids, then go for the beer.
2). Eat cool-down foods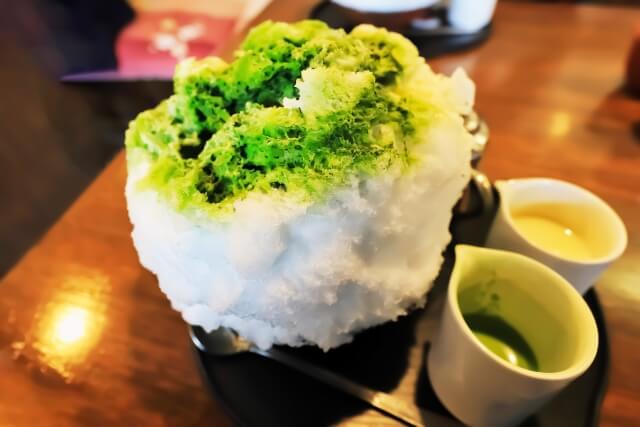 Here again, there's the obvious. Frozen foods, especially Japanese ice bars (a wide variety here; have at it) as well as kakigori or shaved ice. These are my favorite. Venture out and explore the different flavors and sizes and styles of kakigori. Japan does this particularly well and while all you're really eating is a giant bowl of shaved ice and flavoring, by the end if you don't have a brain-freeze, you'll find yourself refreshed. My favorite happens to be smothered in match with bits of an and mochi hidden inside. I did manage to have this once this summer. I'm particularly partial to Japanese shaved ice as what I find in the US is rainbow-colored ice shoved inside a cone and while ice is ice, in the end this is nothing other than a colorful, messy, wet paper cone. For kakigori, Japan: 1, US: 0.
Watermelon is a close second. Out of season now for the most part, store this away for next year's cool-down food. Just FYI, here's a video I did about using watermelon in a salad. Ridiculously delicious, if I say so myself.
$400 Square Watermelon Salad?
The Japanese recommend umeboshi, or picked pink plums as a way to stave off heatstroke. I happen to like these pucker-up gems but I can't say for certain they work against heatstroke. People I know do swear by these and many have boxes of these in their refrigerators over the summer but it may, just possibly, be a myth. Or not. I'm just relaying information I've been given, this one repeatedly. For what it's worth.
3). Icey wipes
You know those hand-wipes that you're given as gifts in stores after a large purchase, at the airport, or those you see in pharmacies and convenience stores? Little packets of wet tissues they are. Some have a menthol scent (a few brands stronger than others) but these menthol wipes will cool you down. In a big way. You'll smell like a breath mint for a bit, but I don't care. If I'm going outside in the summer, these are a must.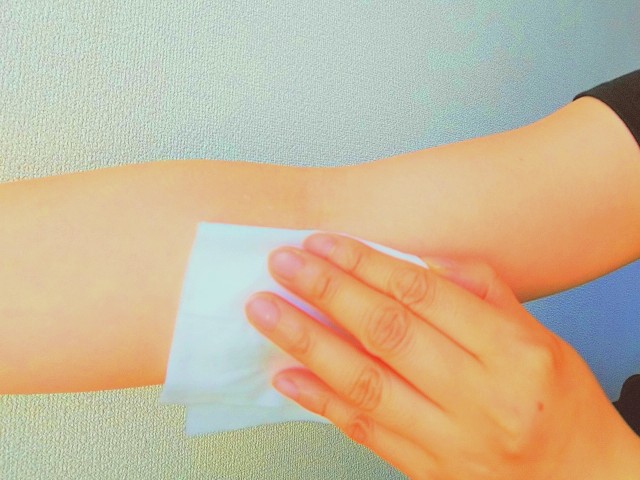 As you're reading this, you're already familiar with Free Wave. Look up Ohayo Quest on YouTube where there are several short videos on how to stay cool in Japan during the summer, as well as fun one about various types of frozen sweet goodness.
Japan's four seasons are one of its charms. True, way down south like Okinawa is a bit of a different story, but no matter where you are, I recommend venturing out to see the beauty of the changing seasons. Just be sure you're prepared to be hit upside the head when you go out in the summer. Be smart, people. Be smart.
P.S. In the Japanese text there's a link I attached showing the theory behind not-hydrating-with-beer. Just so you know, this isn't simply motherly advice. It's a thing.
※1「水分補給の重要性と経口補水液 > 飲酒時は脱水状態になりやすい」味の素KK栄養ケア食品サイト