Following up on our previous article, we continue talking about "How to Grab a Chance From the Moment You Step In".
Please read our first article if you haven't already.
Step 4: The Interview Begins "Hobbies, Skills, and Contract"
Kaori:
During the interview, you will be going through a series of questions like experience you have had, hobbies, and skills. We will explain the rules and ask for your signature on the Registration Pledge once you understand them.
Tell Us What You Can Do: Your Skills Show Your Personality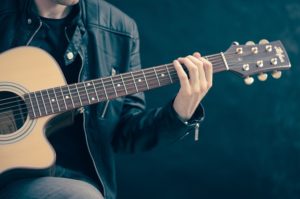 Kaori:
Mutsumi, you often use the phrase "one of them", meaning just one amongst many others.
How do you avoid becoming "one of them" if you do not have any prior experience as a model?
Mutsumi:
Smile and be positive before anything. A positive attitude that can show your existence can take you a long way.
Kaori:
I think you need to be able to do that as a model even if you are faking it.
Mutsumi:
We usually see whether that person is likely to get a lot of roles once we see their face. Make sure to leave us with some impressions.
If you have skills, please do not hesitate to tell us about hem.
There is nothing that is unrelated. Everything counts like you can cook Japanese food, you are a sake sommelier or you know how to dress kimono, etc.
Kaori:
You never know what kind of roles may be offered.
Lately, Janni Olsson was on a Yahoo article as a girl who loves onsen. She also stated her column on Shogakukan's website about outdoors and sauna.
"Why did you to Oedo Onsen?"
https://lifemagazine.yahoo.co.jp/articles/16715
"Here Comes a Swedish Outdoor Girl"
https://www.bepal.net/trip/overseas/52921
Mutsumi:
Your outward appearance is definitely one thing but you can also show us what you got with what you have within.
It's so sad that you don't tell us you can play music when you absolutely can.
It would be nice to bring in photos or audio files, too.
Kaori:
I often hear managers say that they can't promote models to clients because they don't have anything that can be shown.
It would help a lot even if that's just a Youtube video.
No Interrogation. Just Talk.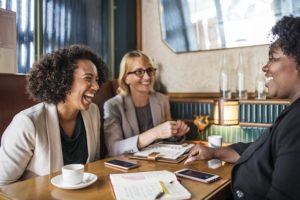 Bravo:
During the interview, I always look at the person I'm talking to. If there's something interesting, I will dig deeper. In doing so, I sometimes hear about stories or skills that I would have never expected to hear.
Kaori:
I see.
Bravo:
I try to make it not like an interrogation but instead a conversation.
Don't just answer what you are asked but always actively talk about yourself.
Kaori:
Even when you have no experience as a model, you guys might find a common interest. If your conversation goes well, you may be able to find more things you can do that lead you to jobs.
Bravo:
There are so many things that can be considered as hobbies or skills. It would take us forever if we had to ask you "can you do this? can you do that?" for every single item. We are humans. We would want to know more about it if we hear something interesting.
Kaori:
You would then want to tell about them more if you think they are interesting.
Bravo:
But try not to go too off-topic.
If you want to ask some questions, it is nice to have them organized before you come.
If You Don't Know, Just Ask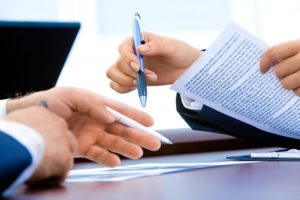 Kaori:
Aside from your hobbies and skills, you also talk about the rules and procedures as well as asking for a signature on the Registration Pledge. People should definitely ask questions if they have any.
Mutsumi:
I know I've said this before but we need you to watch the videos that we send and understand them.
Bravo:
Aside from experience and skills, we will talk about,
・notes on what to be careful when undertaking jobs
・payment system
・how to get in contact
・NDA
・legal things
We will ask you for your signature once we go through these.
Please do not hesitate to ask anything if you have any unclear points.
Kaori:
We talked about how dangerous it is to sign something without understanding what it is.
Make sure to understand it all before putting your name on it.
(Reference: 8 Keys to Find a Trustworthy Agency for Aspiring Models)
Step 5: The Interview "Photo and Video"
Kaori:
Once you are finished with the interview and the Registration Pledge, you will do a photo and video shoot.
The photos taken here will be used to make a comp card or to be shared within the agency.
The videos will also be shared within the agency but can be sent to clients.
No Shy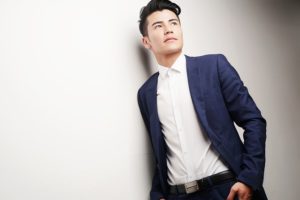 Mutsumi:
Don't be shy once the camera is looking at you.
You need to speak loud and clear as well.
Kaori:
You will think this is how they will be in real shoots.
Mutsumi:
Also, you need to be creative with your poses.
If you watch magazines or videos, you should have general ideas of what they need to be like.
Even if this is your first time, try.
Kaori:
Any advice from you guys?
Bravo:
Don't think, just do it. We probably will end up taking a lot of terrible photos but we only need several good ones.
Kaori:
Don't think, just do it. That's very simple.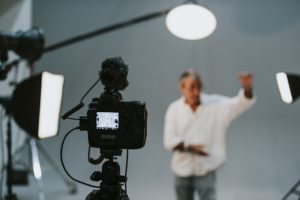 Bravo:
It is. If I can give you one more tip, you should pose so that you come to a halt from a natural movement instead of going directly to a predetermined pose.
Another thing is to do it more over the top than you think is appropriate. You are usually doing it a lot less than you think.
Kaori:
According to managers, photos are extremely important.
If you already have great photos or we can get some good ones, you may get an offer straight away.
It is definitely not time to be shy.
Bravo:
Absolutely.
Kaori:
You will take self-introduction videos. They are for managers or clients to see how you look on camera. Are there any tips?
Bravo:
Finish it nicely. It looks nice if you close it with a simple phrase like thank you or good bye. If you think you ran out of things to say, just say one of those phrases.
Step 6: Model Introduction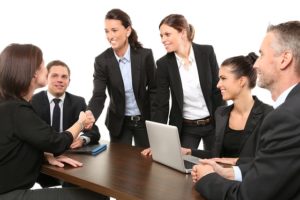 Kaori:
All that's left is an introduction to managers.
Once that is over, one of our staff will get on making your comp card and send out an email with profilees of our latest registrants.
Loud and Clear
Bravo:
It might be very simple but make sure to talk loud and clear when you are introducing yourself.
Kaori:
Some people mumble. What's bad about it is that managers cannot be sure if they can count on them.
Mutsumi:
Some people get offers on the very day that they signed up.
Charlie:
All I ask for is, be on time, bring what you need to bring, put on natural makeup and be ready to tell us what you got.
Bravo:
You could fabricate the story as long as it is not a lie.
Charlie:
No lying, please.
Also, it is easier for us to promote you if you have the "I will do everything" attitude.
Kaori:
Like we talked before, we are humans and we would want to work with people that we like to be around.
(2) Summary

4. The Interview Begins "Hobbies, Skills, and Contract"
・Give them a positive attitude
・Tell us what you got
・Bring image or audio data
・Talk but not too off-track
・Ask if you don't understand. No sign without understanding
5. The Interview "Photo and Video"
・Don't be shy on camera
・Speak loudly and clearly
・Don't be fixed on predetermined poses
・Have some general ideas of how poses should look like
・Nice closing words at the end of the videos
6. Model Introduction
・Loud and clear
・Show your enthusiasm
・Make them want to work with you
Everything Starts with a First Step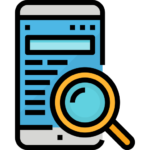 How was the talk session?
We summarized the points you should keep in mind for each section. Please have one more read through.
With these, you can take your first step as a model.
Summary
1. Filling out the online form and booking an interview
・read the instructions and refrain from asking unnecessary questions
・familiarize yourself with emails
2. Interview
・no-show is no-chance
・don't be late and arrive 5 minutes before at the earliest.
・watch the introductory videos
・if you forget something, you may miss some opportunities
3. Interview – first impression
・be neat, pay attention to odor
・wear a tight outfit that shows your body line.
・avoid showing too extreme outfits
・think what you can do and adjust yourself to it
・ethinic costume is a good idea if you have one.
4. The Interview Begins "Hobbies, Skills, and Contract"
・Give them a positive attitude
・Tell us what you got
・Bring image or audio data
・Talk but not too off-track
・Ask if you don't understand. No sign without understanding
5. The Interview "Photo and Video"
・Don't be shy on camera
・Speak loudly and clearly
・Don't be fixed on predetermined poses
・Have some general ideas of how poses should look like
・Nice closing words at the end of the videos
6. Model Introduction
・Loud and clear
・Show your enthusiasm
・Make them want to work with you