"I get that there are lots of advantages to working with an agency, so what kind of office should I sign up with?"
This time we will tell you about the different kinds of agencies and how to choose which is best for you.
Depending on the direction you want to head in and what your goal is, the best agency for you will change. Please think about the following things as you choose.
The Difference between Talent Agency and Modeling Agency
What kind of image do you have when you hear the word "agency?"
Perhaps a lot of people imagine a major famous entertainment agency.
Putting it simply, there are two different kinds of agencies that professional entertainers belong to.
1 Talent Agency (TV program)
An entertainer's office that works with TV programs and works with talents, actors, entertainers, cultural experts, and other performers.
The most common jobs are TV stations, production companies related to TV stations.
2 Modeling Agency (show · magazine · advertisement)
Provides models for fashion shows, fashion magazines, and advertisements.
The most common jobs include fashion brands, publishers, advertising agencies, etc.
The big difference between the two is the kind of work you will most commonly do.
The media type also changes.
Of course, this is not set in stone.
It is common for people who work as talent or comedians to be selected as models of fashion brands or people who became famous as a model to appear on variety shows.
Cultural experts such as writers and experts also have a chance to debut in the entertainment world such as appearing on a talk show.
Also, major entertainment offices often manage several different types of entertainers. They may be comprehensively managed by different departments or subsidiaries.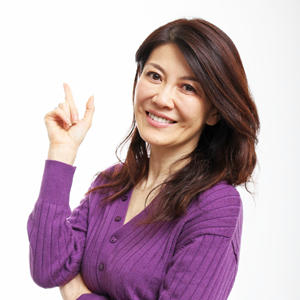 It's hard to draw a distinguishing line between the two different types of agencies, so take this as a rough guide!
Are you a model or talent? Only you can decide!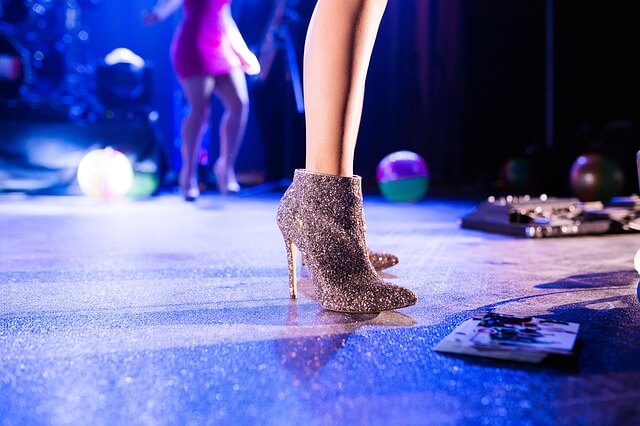 How should you choose your agency?
First of all, you need to know exactly what you are aiming for and decide from there.
A. I want to be a talent or actor
B. I would like to be a model for fashion magazines and shows, advertisements
C. I would like to become a multi-talented model that will also appear on TV.
If you are going to be a talent or actor like A, then an entertainment agency would be appropriate.
If you think you are type B or C, you should consider a modeling agency.
However, if you are interested in modeling you must decide what kind of model you would like to work as. That will change the agency that you work for.
Many of those who read this "Model Bible" think that they want to become a model.
Let's focus on this for a moment.
What kind of model do you want to be?
Are you more interested in "Type B" and want to appear in fashion magazines, advertisements, domestic shows, and walk the runway at world shows such as Paris Collection?
Or, are you more interested in "Type C?" Do you want to appear on televisions shows and work as a multi-faceted entertainer?
If you think you are a "Type B" a modeling agency is a great fit for you.
For the latter case (Type C), a big entertainment office that has a modeling department along with an entertainment department would be good.
Is it safe to work at a major entertainment office?
Just because you sign with a major entertainment agency, this doesn't guarantee that you will become famous.
New people are often buried due to the large number of people, and nothing guarantees that you will get along well with the management.
Newcomers may have a chance if they have tremendous talent, but there are a lot of people who have ambition and many who have talent.
Of course, if you have confidence you will always have a chance but make no mistake: a tough road will be waiting for you to get a job and stand out.
Therefore, some people target a small office with fewer rivals.
No matter what, success does not rest on the shoulders of the agency alone.
Success also depends on ability + luck + effort.
The wide range of modeling work and the features of the modeling agency.
Even within modeling agencies, there are several different types.
Depending on the agency, you may not be selected to join.
Below, we will introduce the types of work a professional model can do with a modeling agency.
Fashion Based Agency
-Still pictures for magazines, advertisements, and runway shows.
-Your height, style, and good personality all play a part of getting a job.
-Before being allowed to sign with an agency, the profile screening and audition are often tough.
Advertising Based Agency
-TVCM, posters, web videos, magazines, etc.
-Because there are many video-based jobs, it is required to have some performance skill.
-Height is not as important.
There are many different types of models. Models can be extras on television, character models, kids models, senior models, and hand models.
These special types of models are in high demand. You don't need to have any special skills to do this kind of work!
Even within the world of modeling, there are a lot of variations to the job. There are also many people active in multiple genres.
Making things more difficult, there is no clear differentiation between types of agencies.
Although there are also specialized offices, there are not many agencies that are open about what exactly is their strong field.
Moreover, there are agencies that are specialized for foreigners.
Free Wave is a foreign model office, but there is a lot of "advertisement" work, and we also sign half models and Japanese models.
Our models are active in a wide range of work, such as TV programs, movies, theater, events, and appearing in NHK's language programs. Our models are not limited to an advertising-related framework.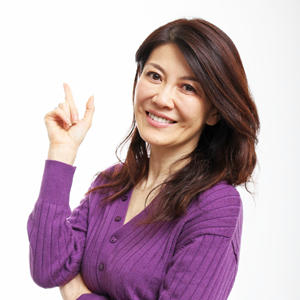 If you want to know what an agencies' strongest area is, check out their recent work on their website.
Choose an agency that will help you achieve your goals!
"What do you want to do?" This is the number one question you must ask yourself before choosing an agency.
We need to clarify this.
Often time aspiring models suddenly decide that they want to try acting or appearing in television shows.
Depending on the agency the kind of work that they can easily get for you will change.
If you make a mistake in choosing an agency, you may not be able to get the kind of work you want.
The most important thing is to not hurry to select an agency. Take your time and get all the information you need first.
If you are picked up by an agency, it's best to not rush and to take your time deciding. High registration fees, agencies related to the adult entertainment world, and fake agencies are also out there. Be careful!
That brings me to our next topic. Next time we will discuss "How to select a legitimate agency!"