dinos with Summer 2013 カタログにミイナ・プジョーが出演中! Mina Pujol now in dinos with Summer 2013 catalogue!
0歳からモデルを始め、現在も、雑誌などで大活躍の人気ハーフ子供モデル"ミイナ・プジョー"が、2012に引き続き、dinos with Summer 2013に出演中です。
仲良しのパートナ ーとの共演で、見ていると、思わず笑みがこぼれる表紙ですね。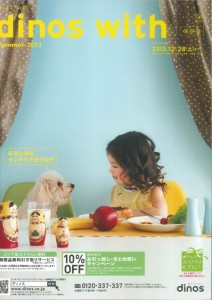 下記は、昨年のSummer 2012です。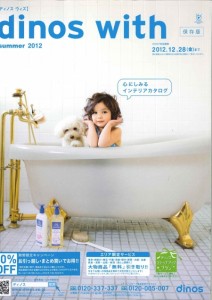 The one and only foreign talent agency maintaing seven divisions: models, narrators, entertainers, cultural figures, actors, and dancers.
Our narration division works with narrators from around the world, and our consistent record of booking high-grade narrators has been appreciated by the NHK. Our narrators appear on more than 30 NHK programs as regular cast members. For international talent, contact Free Wave. We respond to our clients' needs by fully utilizing our industry-leading network of global human resources.