[For Models] Free Wave is Inviting 24 People to the 2018 DRUM TAO Show "MANGEKYO"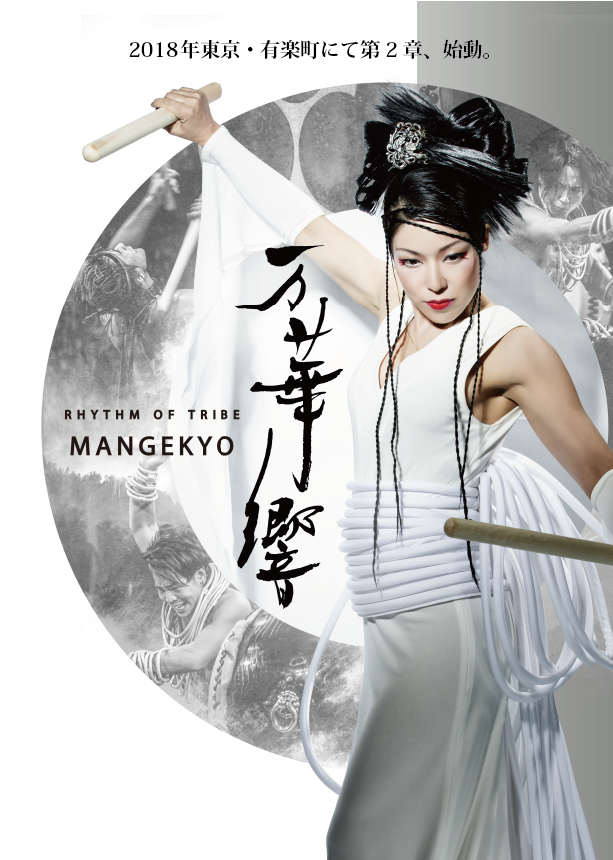 Free Wave is happy to present you with a news for our models.
Have you heard of an entertainment group called "DRUM TAO"?
We have 24 tickets to DRUM TAO's 2018 Show called "MANGEKYO" in Tokyo.
What is DRUM TAO?
DRUM TAO is a group of wadaiko performers considered in the world as the best "Japanese Entertainment.
The group has seen more than 8 million visitors in 500 cities across 24 different countries.
In 2015, the production team, nominated for four Tony Awards, gathered again. In the following year, the group achieved a great success in an Off-Broadway public performance in New York City.
Currently, the activities of DRUM TAO are attracting attention around the world, and are noted in the media too.
How to Apply
Who can apply?
You need to be registered with Free Wave.
You need to be able to make it to the show on the day(s) you applied for.
You need to be able to share your comments about the show on social media (Instagram/Twitter/Facebook) with hashtags below.
#万華響
#mangekyo
#mangekyotokyo
#drumtao
How Many People Can Attend
One pair or one person
(SS seats or S seat depending on availability)
When
13, 14, 15 June 2018 (one day, 8 tickets each )
Starts at 13:30 (the show runs for approximately 70 mins)
Please understand that day and time may change due to unexpected circumstances.
Official Website
https://mangekyo-tokyo.com/en//
Show
Revolutionary New Drumming Entertainment in Tokyo 万華響-MANGEKYO
Venue
Alternative Theatre (Yurakucho)
Address:Annex 7F, Alternative Theatre Yuraku-cho Mullion (Yuraku-cho Center Bldg.), Yurakucho 2-5-1, Chiyoda-ku. Tokyo
Performed by
DRUM TAO
Where to Send Your Application
Please send an email to fw-staff@f-w.co.jp with the following information
Name of the Representative
URL to your social media accounts
One day which you wish to attend (13th, 14th, or 15th)
Application Due by
Monday 11 June 2018
Announcement of Successful Applicants
Successful applicants will be contacted via email.
We won't be able to take any questions about the result.
Thank you and we are looking forward to hearing from you!
The professional agency which has every international model,
talent
Foreign model
Foreign narrator
Foreign talent
Foreign actor
Foreign influencer
Foreign dancer
Foreign musician
Our narration division works with narrators from around the world, and our consistent record of booking high-grade narrators has been appreciated by the NHK. Our narrators appear on more than 30 NHK programs as regular cast members. For international talent, contact Free Wave. We respond to our clients' needs by fully utilizing our industry-leading network of global human resources.