Grace Tsubaki, famous for numerous horoscope methods including "Business Warlord Horoscope" is now on Model Bible. Let's see how your stars are looking for the month of November 2019.
In November, leaves start to turn red. My favorite spot is "Blood Soaked Leaves" at Kongorin-ji in Shiga. It is a great place for not only leaves but also for good fortune. Let's find out what your fortunes look like for the month of November.
Aries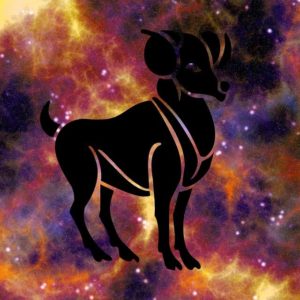 "Don't rush"
General
As your perspective widens and you start to have new values, you may find yourself feeling lost or having to compare yourself with others. But be assured you do not need to rush. Towards the end of the month, there will be a lot of occasions that make you reacknowledge your true value.
Work
Towards the end, your fortune is trending up. This month, you should work more on getting more friends. It will lead you to a better direction if you add one skill.
Money
The time to spend money on yourself is now over. From this month on, you need to think more about what, how and how much you will be spending. Determining what and who is worth spending on is the key.
Romance
You will see a development in relationship with someone you share common values, someone you've never interacted with before or someone from other countries. If you are single, you may want to be more aggressive.
Taurus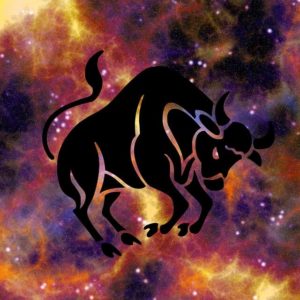 "Next Stage"
General
This month is preparation for you to move onto the next step. You may be on your path to a completely different field or you may be climbing up the ladder. It will an exciting month in anticipation of what awaits for you.
Work
It is trending up. Your consistency like nobody else will be paid off at last. Keep it up and stay stubborn.
Money
You are likely to receive an unexpected pay raise or gift. But good fortune attracts unwanted people as well so just keep that in mind.
Romance
You will be experiencing a lot and that leads you to your true feeling. Peace of mind will lead you to a new relationship. A good place to meet someone is at a drink or elegant night scenes. If you are single, you have a bit of good luck with someone younger than you.
Gemini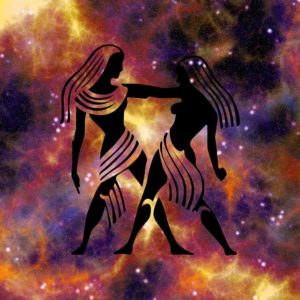 "Effort Paid-Off"
General
The effort that you've been making will finally be paid off which would shine a ray of light to your mind. The knowledge you've been acquiring over the last couple of months will stimulate your mind and pave a path to a place that you can work more freely.
Work
You will no longer have any problems arising from miscommunication. Knowing what a person is thinking at the bottom of their heart is not some hard work but something very beneficial to you instead. Be honest and tell them if you have something that you cannot accept.
Money
Instead of being thrift, you should be working on earning more money. You may not have been thinking about it but if you give a thought on your financial situation then you should be able to find joy in it.
Romance
It is gradually trending up. You are going to have a warm-hearted relationship with peace of mind. If you already have a partner, then your relationship is likely to deepen. If you are single, then be a good carer and you may able to find a partner for life.
Cancer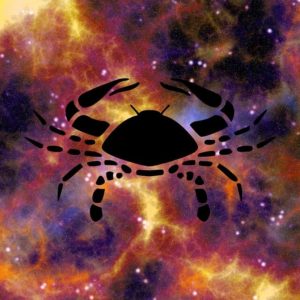 "Make a great environment"
General
You are working so hard behind the scene. You should make some time for yourself and things will go more smoothly. Towards the end, you are going to have a chance that turns your life around.
Work
If you feel like you are not getting the support you need, then ask for it. Different people have different roles and you do not need to take it all by yourself. Asking others for help is important.
Money
You can make that environment for something you want to do. Eventually, your quality of life is on the rise.
Romance
This month, you are being led to focus on one person. If you already have a partner, you are going to build a great relationship. If you are single, don't make yourself better than who you are.
Leo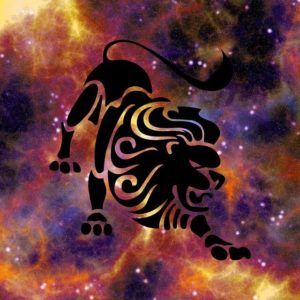 "Make your dreams come true"
General
It looks like a lot of things will be set in stone. You are direct yourself towards your long-time dream.
Work
When at work, keep in mind that you should work as a team instead of yourself. Even when you think you can do it yourself, don't forget that you can get all the support you need. That way, you can achieve a greater result
Money
As you move onto the next step in both your professional and personal life, you are more likely to spend more money. But the money is supposed to be on the move. Even when you are spending a lot of money, as long as you are on top of differentiating what you need to spend, want to spend and end up spending, you should be fine.
Romance
The theme for this month's relationship is "value". Differences in value and opinions may lead you to a fight but that's the proof of the fact that you truly care for each other. If you are having a secret relationship, someone may find out about it.
Virgo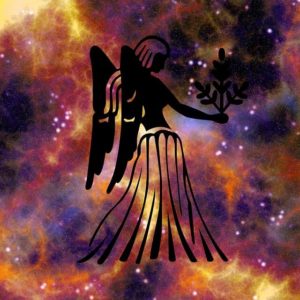 "Preparation for the good luck"
General
Don't be so worried even when things do not go your way. This means that you are going to have a great fortune in December and you should be ready for it.
Work
It is a warm-up period before you go all out in December. How much impact is your job having on your life? You need to think about where you will be heading before setting it in stone.
Money
You are likely to get a pay rise. But make sure not to spend too much. If someone asks you for money, just say no. Because you have good luck, it will make it even more important to save it up.
Romance
You may find yourself in misunderstanding or miscommunication. If you have a partner, you can avoid those by keeping in touch. If you are single, you may want to wait it out until next month even if it looks like things are starting up.
LIbra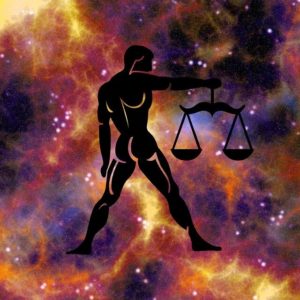 "Building a new base for the next stage of your life"
General
Whether you want it or not, small bits of change that are happening to you are the proof that life is heading in your favor. The key for this month's good fortune is interaction with people that have different values. It should show you what you need to value in the future.
Work
Don't be so nervous even if you cannot achieve a result that you want. It is important to reward yourself. There are thousands of different perspectives and values and people with a valued status do not always have the right answer. Winden your horizon and it will create a good flow of your work.
Money
You will want to make more money because this is the period when you are building the base for the next stage of your life. This month, be aggressive and fortune will come your way.
Romance
There will be an event that makes you look at your relationship with your partner. There will be an answer to the relationship that has been stagnant. If you are single, you will have an exciting encounter towards the end of the month. Try to reach out to them yourself if you have someone you are interested in.
Scorpion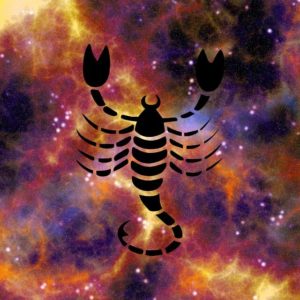 "Be happy with no compromise"
General
From this month to December, your effort will be paid off but you may not be all satisfied. You should be able to find good information and keys to life if you look for the means to achieve your goal.
Work
Instead of your personal satisfaction, you should focus on cooperating with others. There are plenty more people than you think who can give you the support you need. Don't give in and get them to help you head towards the place you want to be at.
Money
You are likely to get more money from your side job. If you are good at something, it could become another source of income.
Romance
You're on a good trend and you can expect to have moving in together, marriage or some other major development. What are you looking for in relationships? Don't make a compromise and pursue what you want.
Sagittarius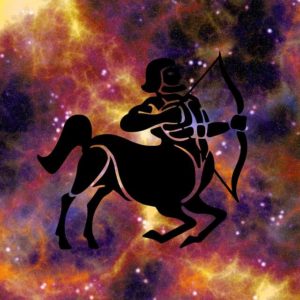 "Believe in yourself"
General
You should be able to work with a positive mind as your perspective widens. It will be a great opportunity to give another try at things you once gave up. If you want to work freely, things may feel a bit restraining but it is the time to build a new base.
Work
There will be a change in your title and income. You may be thinking about what you need to do in order to achieve a greater result. The key is to look at things from a neutral perspective.
Money
As changes are happening to your work, your money fortune will be moving as well. If you feel pressured about your finance, you should look for new ways to manage it. Don't count on others but think about how to run your money yourself.
Romance
Your relationship is going to see a drastic change. As changes are happening to your work and family, whether you have a partner or not, you are going to find a partner for life. You should be able to achieve a good result if you become aggressive.
Capricorn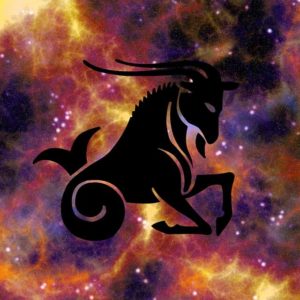 "Respect and appreciation for others"
General
You are likely to have a lot of interactions with different people. For the great months ahead, you should reward yourself thinking back about all the things that you worked hard in the past.
Work
You can be very confident in your work and yourself. You will be thinking about the next step. If you want to step up, you should be able to find a clue. You should follow your instinct.
Money
Your pay raise is around the corner. You may be able to spend a bit of money this month but this will come back twice or three times. If you give gifts to people that look after you a lot, it should come back in your favor as well.
Romance
The important thing is to carefully look at people. Your charm may distract them or you may be disappointed when you find out your partner isn't someone you thought they were. If you find yourself in a situation like that, you should talk to a friend so you can get an objective opinion.
Aquarius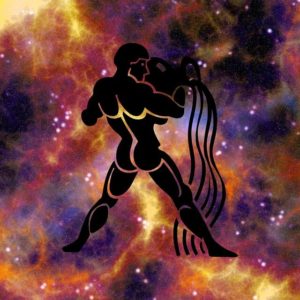 "Beginning of a new era"
General
Your luck is trending up and it only gets better. You should receive a good reputation and be able to what you wanted to do. One thing to be careful about is don't be too rushed. Take each step carefully.
Work
People around you should start taking notice of your behind scene work. You are likely to keep working there but keep your grip tight.
Money
It is a great time to start new things. Your work and money are related so if you work on your job then it will lead to an increase in income. If you think you are spending too much in comparison to how much coming in, then you should revisit your life cycle.
Romance
You may be a bit hesitant because there isn't a decisive measure to rely on. In cases like this, you should wait it out until things start flowing your way. It is also important not to compare your current partner with your past ones.
Pisces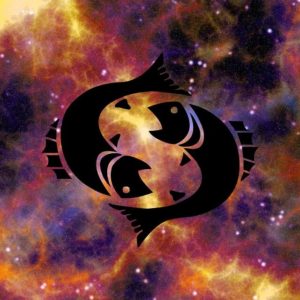 "Work, relationship to the next step"
General
The key to improving your fortune is active communication. You will be closer to some people and further away from others. It is important to keep in touch with your pace.
Work
This month, you are likely to establish social status. You are going to build a name for yourself and good luck for convincing others. If you are looking for a job change, now is the time.
Money
You have a lot of money coming in and out and including temporary income. If you have an idea at work, talk it out and your money will follow.
Romance
You are in charge of your relationship and should be able to establish your style. You are going to look carefully for partners. If you are single, then you should be able to find a partner from this month.