(Japanese) FreeWave専属外国人モデルのクリス・マッコームス主演「The Benza シリーズ1」試写会情報!
弊社専属の外国人モデル、クリス・マッコームス主演の「The Benza シリーズ1」の試写会が決定しました!
◆◇◆◇◆◇◆◇◆◇◆◇◆◇◆◇◆◇
日時 : 2019年4月30日 19:00〜
会場 : なかのZERO(視聴覚ホール)
料金 : ¥1000
◆◇◆◇◆◇◆◇◆◇◆◇◆◇◆◇◆◇
多国籍映画制作集団 TOKYO COWBOYS による短編コメディです。
東京、ベトナム、韓国、アメリカでの映画祭で数々の賞をとったこの話題作!
まだ見ていない方は、この機会に是非試写会にいらしてください。
クリス本人からの配信に関する重大発表もあります!
興味がある方は是非↓コチラにご連絡ください。
■STORY■
東京のアパートでルームシェアをして暮らす外国人のクリスとカイル。
平穏で申し分のない毎日を送る2人だが、ある日自宅のトイレのToilet Seat(便座)が壊れてしまう。一体何があったのか?!
Toilet Seat(便座)はどこで買えるのか。そしてToilet Seat(便座)は日本語で何と言うのか。
ファイナルベンザの意味と世界の終わりがどう関係しているのか・・・?!
さあ、2人と一緒にスーパーウルトラリアルコメディックアドベンチャーへ出かけよう。
Chris and Kyle share a house in Tokyo, Japan. They lived in peace and happiness until the day their toilet seat broke. What happened?
Where do you buy a toilet seat in Japan? How do you even say 'toilet seat' in Japanese?
What exactly is a Final Benza and what does it have to do with the world ending?
Join Chris and Kyle on their journey for answers in this hyper realistic comedic adventure!
出演外国人モデル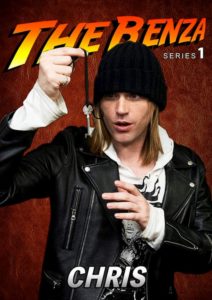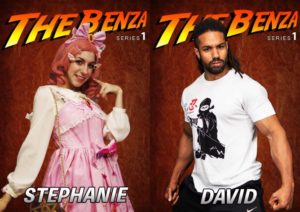 他多数 外国人モデルが出演中!
The Benza Series 1 -  Official Trailer
The only foreign foreign agent talent agency in seven sectors including foreigner model, narrator, talent, cultural person, actor, dancer
In the foreign narration department handling foreign narrators around the world, accurate narrator casting with a sense of security has been appreciated and the regular appearances of NHK related programs are 30 or more. Speaking of a foreigner's talent is a free wave. We will make full use of the industry-leading strong talent network and respond to clients' needs.