(Japanese) 日本発のコメディ映画「The Benza」サウンドトラック配信開始!
先日、Amazon Prime VideoのTVドラマシリーズで配信が開始された日本発のコメディ映画「The Benza」!
ついにTVドラマ/シーズン1のサウンドトラックが配信開始しました!
配信曲はこちらの5曲♪
「The Benza Theme Song」
「Montage With Me」
「Running Around」
「Step Forward Again」
「Happy Together (Cover)」
Produced by Takahiro Nomiya
(Happy Togetherはカバー曲ですが編曲はTakahiro Nomiyaが担当)
4曲は「The Benza」オリジナルソングです。
フリー・ウエイブが誇る専属モデルで俳優のクリス・マッコームス。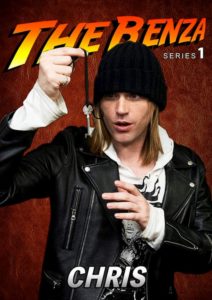 (「The Benza」主演)
クリスも作詞作曲を一部手掛けております。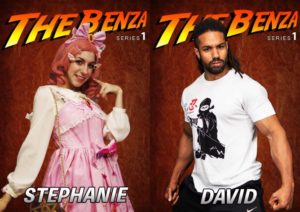 今後は、ハンナグレース(STEPHANIE役)とハンター(DAVID役)のソロソングも配信予定です。
2018年に国内外の映画祭において、"最優秀作品賞"や"ベストコメディ賞"を含む8つのタイトルを獲得し、海外でも高い評価を受けた日本発のコメディ映画「The Benza」(制作:TOKYO COWBOYS)
日本、アメリカ、イギリスの世界3カ国で配信されている、話題の新作ドラマシリーズのサウンドトラックです。
ぜひ、チェックしてみてください。
Itunes store
https://www.tunecore.co.jp/to/itunes/521917
Tunecore
https://www.tunecore.co.jp/artist/The-Benza-Cast?id=320189&lang=en#r521917
「The Benza」Amazon Prime Videoチャンネル
プライム会員ならドラマ枠で見放題!
現在は、エピソード2まで試聴可能です。
https://www.amazon.co.jp/gp/video/detail/B07QMVBC6W
※この作品は Prime Video Direct サービスを使用しています。
The only foreign foreign agent talent agency in seven sectors including foreigner model, narrator, talent, cultural person, actor, dancer
In the foreign narration department handling foreign narrators around the world, accurate narrator casting with a sense of security has been appreciated and the regular appearances of NHK related programs are 30 or more. Speaking of a foreigner's talent is a free wave. We will make full use of the industry-leading strong talent network and respond to clients' needs.